5 top textures for the party season
It's easy to get sucked into the festive world of Christmas Jumpers and Novelty Hats over the party season, but if you really want to make a statement, and look stylish doing so, here are five textured jackets that are totally trending this December.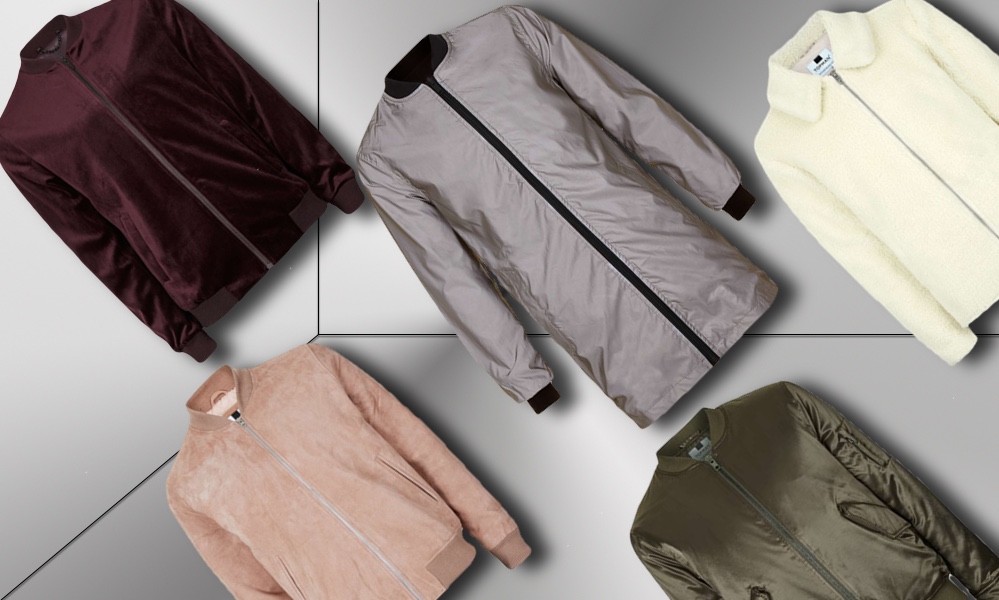 (All of the following options are from TOPMAN, but jackets of similar styles can be found at other high-street stores.)
1 – Velvet.
Yes, 2016 has most definitely been a year of surprising resurrections; Donald Trump came back from the dead and became president of the USA, GaGa returned and blew us all away with an astounding album, and perhaps most surprisingly of all, velvet is back. Gone are the days of velvet Tees and Tracksuits, however, and now it's mostly in the form of Bomber Jackets and Blazers that we're seeing this shockingly aesthetic material making its revival. This burgundy bomber is a perfect example of how to wear this texture this party season, pair it with jeans or even a classically smart wool trouser to suit any scene.
2 – Suede.
It's leather's softer brother, and undoubtedly adds a little delicacy to any look going. Perfectly casual for any after work drinks or more low key party plans, it's definitely the kind of texture that will forever look its best next to denim. This option happens to tick two trend boxes at once being in the baby pink tone that all the brave men will be wearing this Christmas too.
3 – Metallic. 
While this option might look a little like something your Dad might wear to remain high-vis on the roads, a metallic jacket is never going to be a miss over the party season. It's easier for women – with sequins and glitter playing a part in almost every seasonal item out there for them right now – but worn with confidence and the right monochrome outfit this sporty jacket could definitely be a solid hitter for a lot of guys.
4 – Faux Shearling. 
It's hard to shop in any high-street stores currently without stumbling upon a variation of this beauty, it's soft and cuddly and completely epitomises everything warm about the holiday season. Even better, it's sure to keep you nice and toasty even as the temperature drops over the coming month. Faux Shearling is definitely a snowy little trend that will help you look cool while staying warm, no matter what the boss has planned for the Christmas outing this year. (Just steer clear of red wine.)
5 – Satin. 
I'm crediting GaGa for this one. Ever since her appearance in a black satin bomber in her comeback Perfect Illusion video it was only a matter of time before jackets of this molten nature found their way into every stylish gay man's wardrobe. Like the suede option, it's potentially a jacket that is better suited for more casual affairs, but that doesn't detract from its solid 10/10 style in the slightest. It's the less sporty metallic option, you could even opt for a little embroidery for a real statement piece.