CAR REVIEW | Jeep Renegade 2.0 Multijet 2 Trailhawk 170bhp
Chunky Monkey 
★★★★
Love it or hate it, the Jeep Renegade is here for you. And l am glad Jeep have been bold enough to make it this way. The compact Sport Utility Vehicle crossover market is awash with similar looking choices except for the Nissan Juke and now Jeep have entered the market with something different. l was granted a week's worth of play in the new Renegade 2.0 Trailhawk.
Jeep have gone out of their way to remind you that you are in a Jeep. Company logos are everywhere. It's on the speaker grills, boot trim and there is even a little Willy's Jeep silhouette on the windscreen. They have even made it an integral part of the rear view mirror units sensor housing. It also reads Jeep on the door mirror glass. It's this attention to detail that stands out on the Jeep and shows the passion Jeep have given into getting it right on this new model.
Their passion is further evident in the build quality. Everything feels very solid like you should expect in a Jeep but has for sometime been missing. A pleasant surprise is discovered when you realise that the Jeep Renegade is built in Italy. Parent company Fiat have finally taken building cars seriously. The Teutonic class masters had better watch out!
To some the looks are a bit marmite. You either love it or loathe it. You can't take away the fact it is quite square in shape despite the designers adding some curves in the panels and giving it a face. Even the wheel arches, clad in handy body protecting plastic, are square in shape. The windows are square. Even the boot opening is large and square. Its rugged looks are magnified by some retro take on the proportions and big exterior trim like the door handles. Choose your colour wisely though. The red mine came in was quickly renamed "The postman Pat Van" at work. And check out the options because there are enhancements available for that face.
With any compact SUV with the ability to go where you want, there has to be some give and take in the ride or handling areas. Thankfully the ride wasn't as harsh as you first thought it was. On first acquaintance with the Jeep it wasn't as squidgy as an old Cherokee. It was as firm as the class leaders in this segment. Once l had covered a few miles l noticed it smoothed out the road quite amiably and no harsh thuds or trim rattles were evident and the heated electric seats are comfortable. What it couldn't do was live up to the Sport in SUV. The all weather tyres did scrabble for traction when thrown into sharp corners. The handling is safe and predictable with no bump steer evident and almost no body roll at all.
There are plenty of 4X4 options available for you to select on the centre console. There is a solution for every surface if you so choose or leave it to work it out itself. With all its heritage there is no doubting that the Jeep would be able to take you as far away as you'd like off the beaten track.
Sadly the fine build quality is a little lost on engine refinement. It's not a quiet engine. It gets quieter when it gets warmer and when it is in its stride on the motorway it settles down to an inaudible hum. The smooth shifting 9 speed automatic gearbox making changes low down keeping the engine revs around peak torque performance for when extra grunt is needed. In traffic and when the stop-start stops it, you know about it. A little more padding on the bulkhead and bonnet would sort this out to great effect. What did surprise me was those all weather tyres bringing absolutely no road noise into the cabin. Any boxy vehicle with this amount of cabin space is almost always susceptible to a little bit of rumble. You would have to drive with square wheels for it to become an annoyance especially in the back.
It doesn't lack back seat passenger space but it does lack things to do. One passenger l had complained that there was nothing to do except look out of the full length panoramic sunroof. l'm glad she found enjoyment in this £1100 option. Sadly in this case the square shape of the Jeep does make it unbearable to have open over 30mph. Thankfully the driver is not bored. The driving position is commanding in location and all view points were clear, the large windscreen posts were not intrusive into the forward view. The facia layout was very clear and setting up the features as fitted to this model were made easy from its steering wheel buttons and heads up display. The comprehensive infotainment system was simple to use and comprehensive. l don't know if it was intended as a bit of fun but the poo coloured mud splatter on the rev counters limit area was the butt of endless jokes.
The £200 LaneSense option is worth having. Unlike some systems it either over assisted or stiffened up when driving between lanes unless you indicated first. For a relatively new system to me l have to say that the Jeep's worked well, however for something that could have the potential to save lives if one was to nod off at the wheel, it automatically switches off if it detects no hands on the wheel.
Running costs for such a vehicle are quite easy to live with. It arrived to me managing 39.9mpg. l had managed to get that down to 37mpg with my usual mix of driving and then back up to 39.8mpg when it was returned thanks to a trip to Birmingham and back.
There are a few niggles about the Jeep l would like improved but there was nothing that made me wish l was driving something else. As mentioned the engine noise ruined an otherwise nice driving space and if it wasn't for the sunroof, the cabin would be a bit dark. Would l have one? Yes but not in red!
Build quality
Driving position
Rugged Jeep looks
Engine noise
Dark interior
Noisy alarm on/off activation
Car – Jeep Renegade 2.0 Multijet 2 Trailhawk 170bhp
Price – £31,765 (as tested)
MPG – 47.9mpg (combined)
Power – 170bhp
0-62mph – 8.9 seconds
Top Speed – 122mph
Co2 – 155 (g/km)
Find out more jeep.co.uk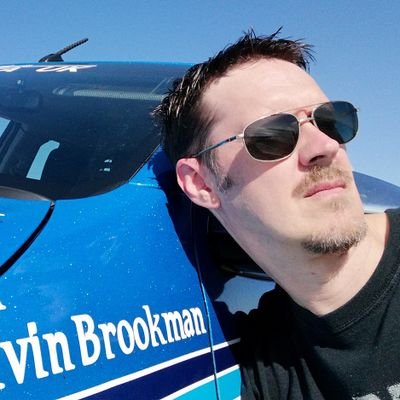 Motoring nurse or medical motorist? It's a difficult one. By day l nurse and by night l drive.
Fingers have always been grease deep in attending the motoring of an ageing fleet. And now l write about new and old.
If you have a motoring product you's like reviewed please e mail me:
[email protected]
Twitter: @t2stu
Instagram: t2stu
---
YOUR SUPPORT MEANS EVERYTHING
---
Help us deliver unique, usable and reliable journalism that supports the gay, bisexual and curious community of the United Kingdom. Can you help protect LGBT+ media? Publishers like us have come under severe threat by the likes of Google and Facebook. The problem is that advertisers are choosing to put their money with them, rather than with niche publishers like us. Our goal is to eliminate banner ads altogether on site and we can do that if you could pledge us a tiny amount each month. We're asking our readers to pledge just £1 per month, more if you're feeling swanky. You can stop payment at any time. It's quick and easy to sign up and you'll only have to do it once. Click to start the journey!