Find gay and LGBT+ places to go in the UK.
Woods next to abandoned burial ground
Cemetary Street, North Middleton, Manchester, M24 6UP, United Kingdom
M24 6DU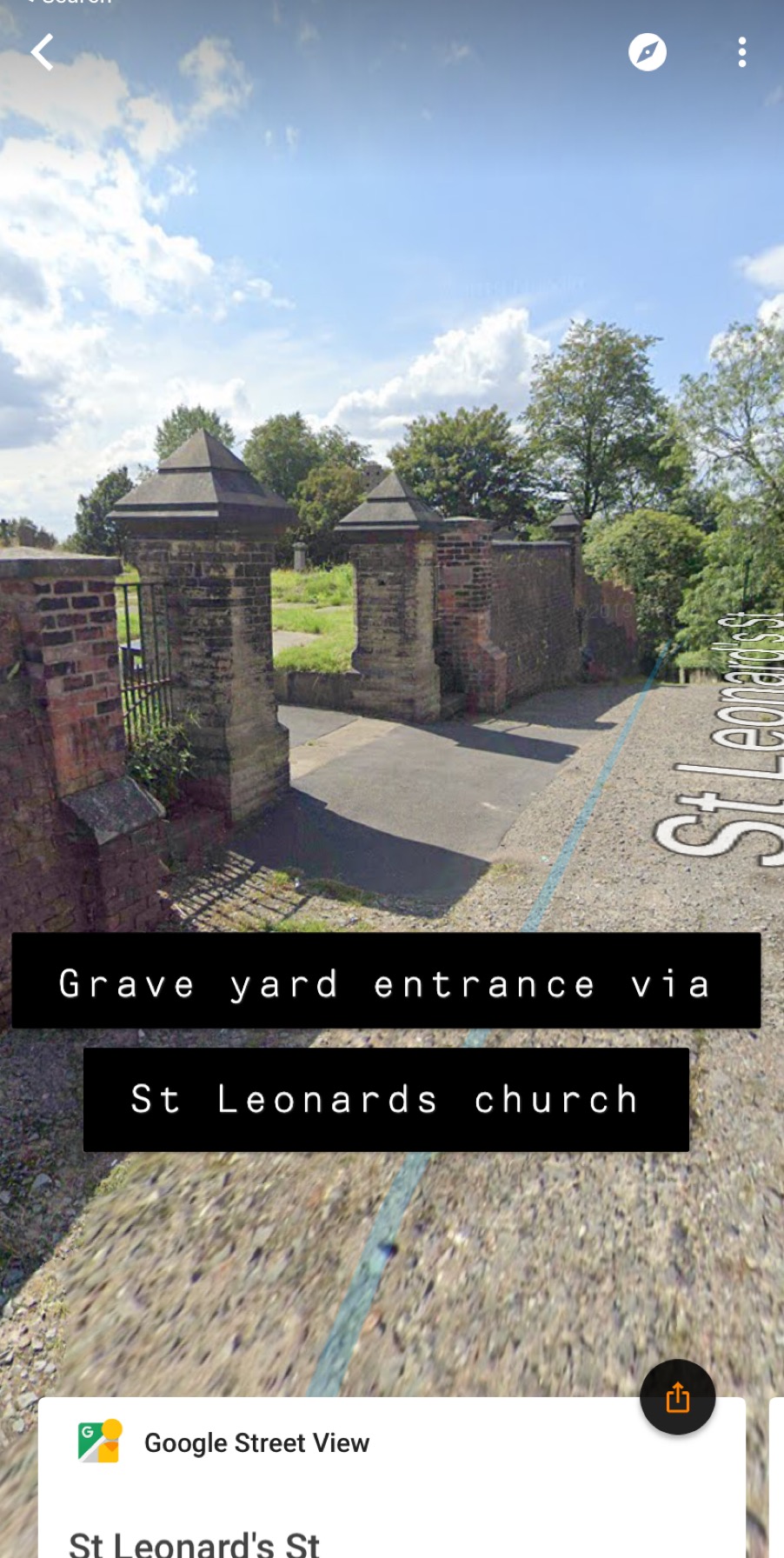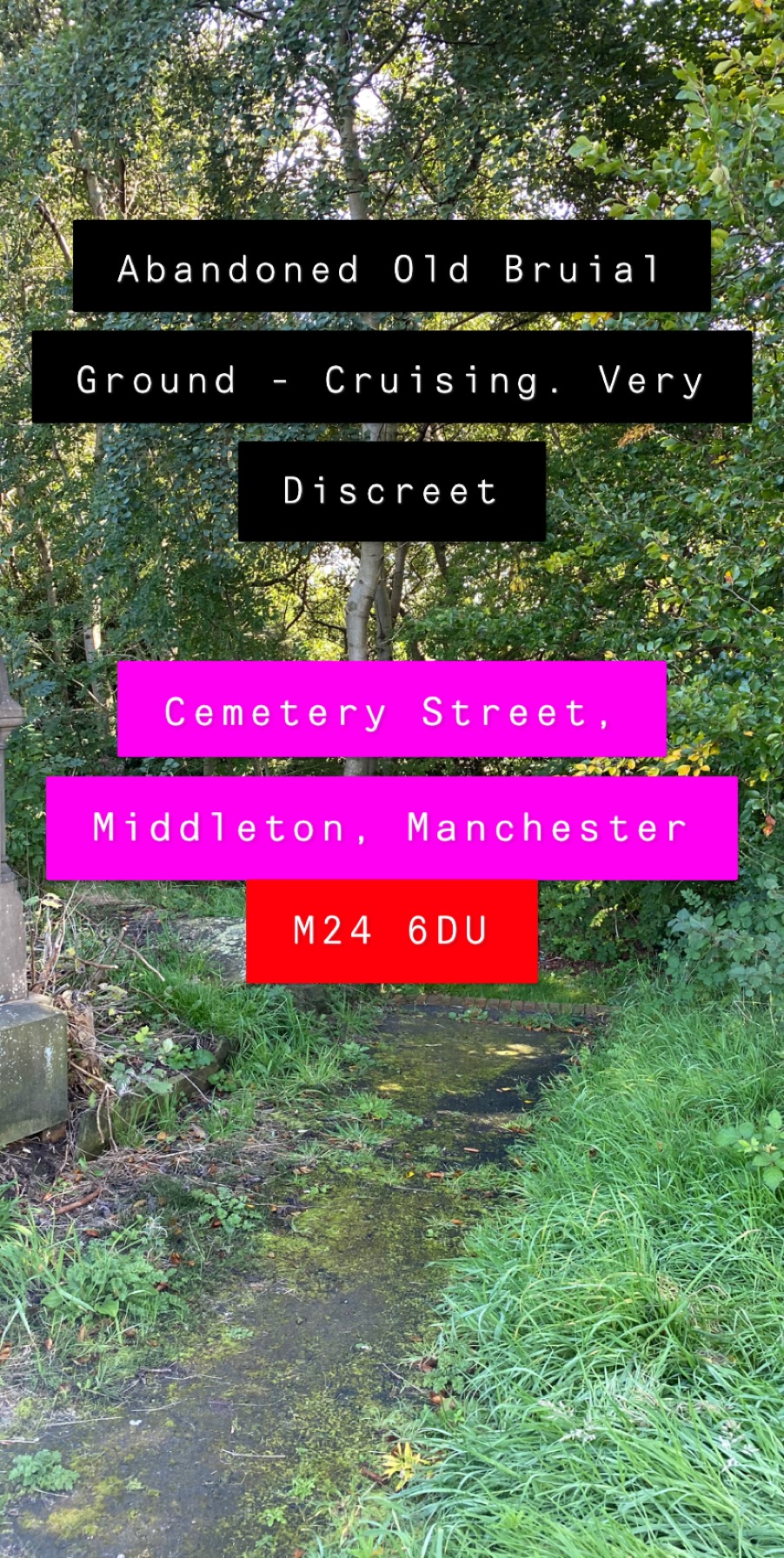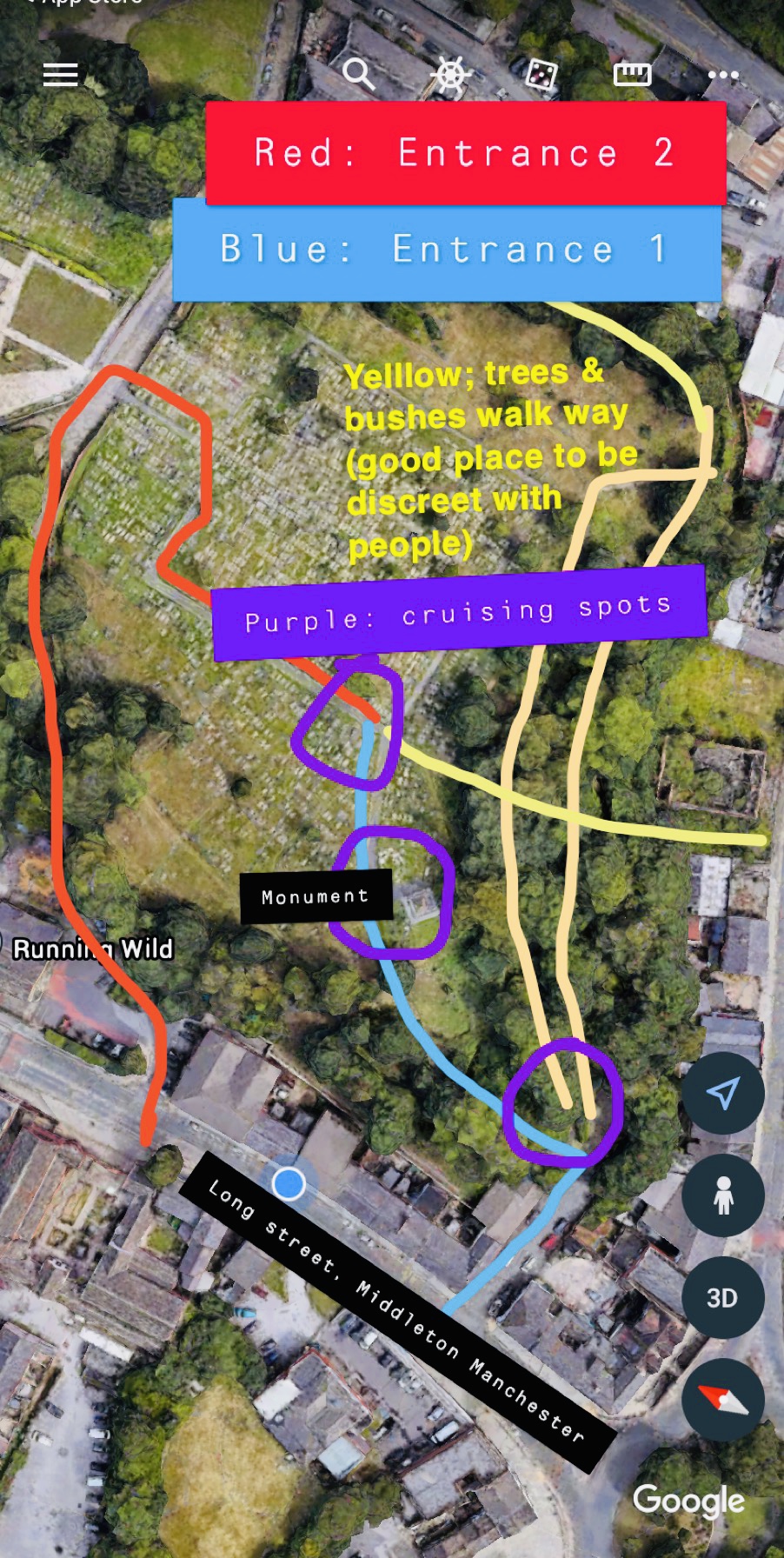 Woods on the Abandoned 17th century burial ground.
***Read fully before attending so you know what's what & what works best ***
Address: Cemetery St, Middleton M24, United Kingdom
City: Manchester
Neighbourhood: Middleton
Postcode: M246DU
You can access the site from a few different points, but the best access is to use the turn off from Long Street, Middleton. Next to the pub.
The site is on an abandoned 17th century burial ground, so the woodlands parts will have a lot of broken grave stones and a lot of tree and bush coverage.
A lot of actions goes on here, in the winter it's usual when night fall at around 8pm to 1am, in the summer you'll have to be careful as dog walkers use the site.
How to cruise successfully:
Enter the woods/burial ground from the bottom of long street, you'll see a big tall gate and some bricks, enter through their.
Pick a place to stand, you can hover around inside the entrance, don't stand in-front of it as you may put people off! You can also hang around the big pointed monument if you walk up the tallest path (to your left)

Put one hand in your pants, this will show your intentions, this should also be done by everyone as a sign!!! Otherwise no one is going to know.


When you find someone, give them a signal to follow or nod your head, walk down path 2, you'll come across some stairs that go towards the burial ground, walk a little down but not much, this is one of the ideal places to do your business, as you can see any approaching people from all directions.
If you're on the site at around 9pm it's safe to say that 9/10 people are their for cruising purposes.
** if you're approaching people who may be already getting down & dirty , make sure you have your hand down your pants as a signal! **
Who goes up there?
45% chavs
20% Twinks
25% average joes
5% workmen / builders etc
5% men over 50
****** Just remember ********
Hang around, don't give up straight away. And always have one hand in your pants!
Make sure you take your rubbish away as you don't want the council to get annoyed
Best be there at 9pm for the best action, don't be scared if your walking through at night time your eyes will adapt within minutes, there is no problems up there & you won't be bothered with by anyone.
I have personally had a lot of experience, twinks, chavs, bi lads, odd straight lad, nice daddy looking guy, a lot of sucks and a few circle jerks, and anal etc, It's a good site & since it's dark it stops a lot of time wasters.
If you have any questions dm me, I'll try to respond
Married Men
Gay and Bi Guys
Younger
Builders
Professionals
UK WIDE CHAT ROOM
[wise-chat channel=UK Gay Chat]