He's currently playing the gay character Aaron Dingle on the ITV soap Emmerdale, but what about the actor behind the character? Here's 7 thing you didn't know about Danny Miller.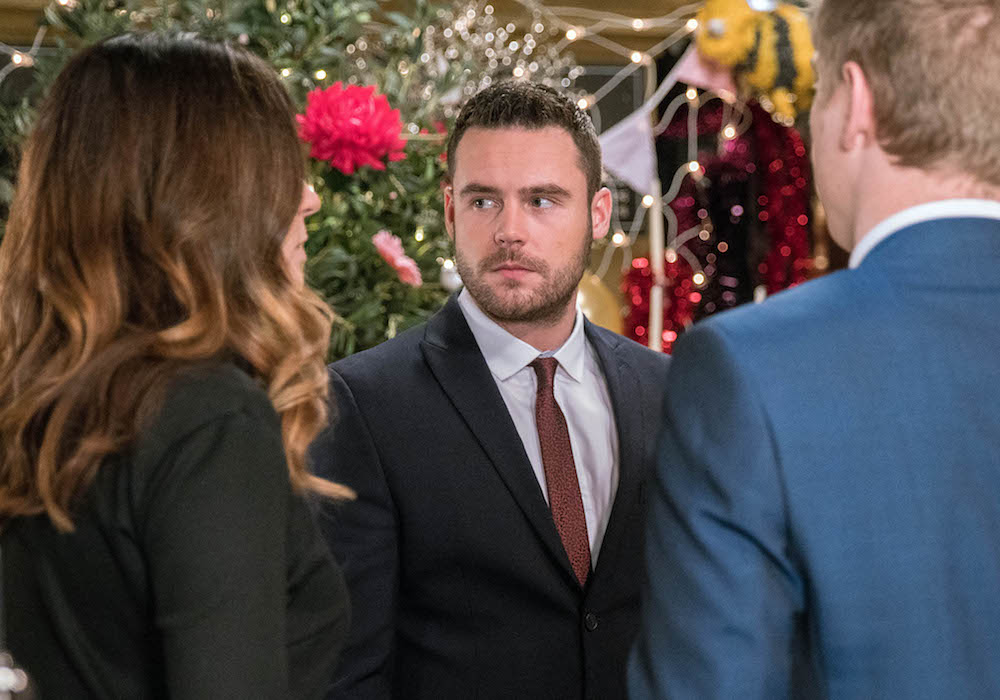 Is Danny Miller who plays Aaron Dingle in Emmerdale gay?
Danny Miller doesn't identify as gay and even went as far as to say that he found the intimate same-sex scenes awkward. Speaking in The Sun On Sunday in 2012, he said that filming some of the romantic scenes were "embarrassing". When he was leaving the soap for the first time, he said, "I won't miss kissing blokes. I haven't got a problem with it but I don't think I'll be reminiscing!"
He's since returned to the soap in 2014 and the character has even been married… Plenty of kissing still happens!
He's a bit brilliant at impressions of other soap stars.
In an episode of Celebrity Juice, Danny Miller showed that he could do a brilliant impression of Corrie's Kevin Webster. It's uncanny. He was also asked to do the impression for Capital Juice.
He's found some of his story lines really hard to deal with.
In fact, the audience has trouble dealing with the storylines too. A recent storyline which saw the character taunted over his child abuse, whilst in prison, saw a whopping 180 complaints lodged with Ofcom.
What's Danny Miller's net worth?
Danny Miller's net worth is quoted by one source as $700,000 however, this rumour hasn't been confirmed. He will have made his fortune through his many many appearances on the soap, which to date have exceeded 380+ episodes. A company in his name has assets in excess of £148,000 as of 2017.
Where was Danny Miller born and raised?
Danny was born in Stockport, Manchester. He was born in 1991, which makes him 26 in 2017. His birthday is the 2nd of January, which makes him a Capricorn.
Where did Danny Miller first start on TV?
Like many soap stars, Danny appeared in the CBBC drama, Grange Hill. He was in eight episodes in 2007. From Grange Hill, he went straight into Emmerdale.
Is Danny Miller married?
No Danny Miller isn't married to anyone.
Emmerdale airs weeknights at 7 pm on ITV, with an extra episode at 8 pm on Thursdays.