★★★★★ | Old Compton Brasserie, Soho, London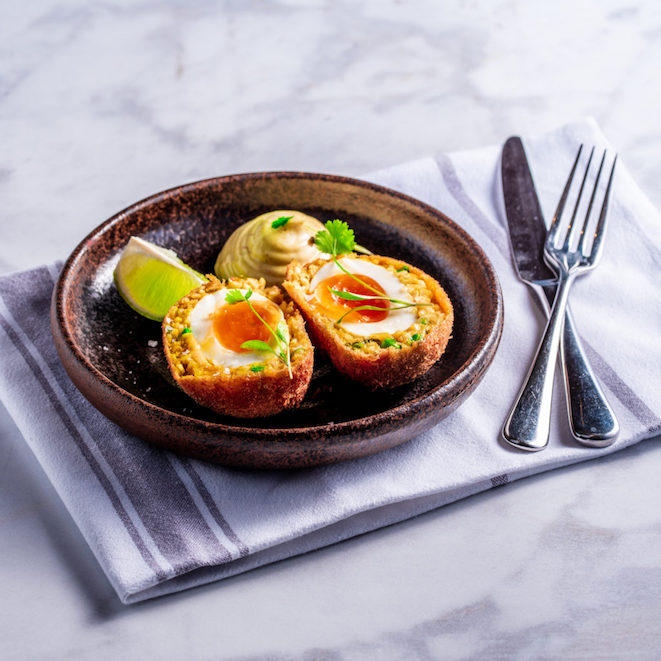 Old Compton Brasserie, in Soho, is in a space that's been a bit of bad luck for previous tenants. Leon, the healthy food chain, lasted only a couple of years. Next it was Muriel's Kitchen, which was a light and lively mama's style restaurant with comfort food – but at high prices, perhaps this is why it didn't last. But Old Compton Brasserie will more than succeed. Why? Because it's fabulous!
Old Compton Street is one of the few streets in London that is constantly busy. With its plethora of bars, restaurants, shops, and a few adult retail businesses, it's never been a place where it's hard to find somewhere to eat.
Old Compton Brasserie is the new kid in town, sandwiched between two Balan's Restaurants, and right next door to Cafe Nero, where the same people linger every single night for want of nowhere else to go. Old Comptons Brasserie is the place to go, designed to a high standard, and the minute you walk in you will feel, see, and hear the excellent vibe that emits, not just from the front bar, but also from the back where people are happily eating and socializing in an environment that is cool, hip and fun.
But, you might ask, how is the food? It's actually fantastic! From the starters to the mains and the desserts, everything was almost perfect the night me and a friend went. It was at 8:00 pm on a Thursday night and the place was jam-packed! Every table was taken, and every customer in the place was happy happy happy. And after eating the food, we understood why.
The Kedgeree Scotch Eggs were just to die for. It was a Scotch egg in a beautifully-breaded crust (with peas mixed in) where every bite was just delicious (and at only £5.50 – an excellent deal). This dish was recommended to us by the lovely Samantha our waitress and she was right on – we loved it. The Tempura Prawn Taco was also very good, and it was served on top of a tortilla and included shreds of carrots, celery, onion with vinegar and mayonnaise slathered over, and for £8.50 it's a big starter. My main was the Pressed Pork Belly – a perfectly cooked long strip of pork served over colcannon mash, with a dollop of applesauce on the side. The pork was – cooked medium well, along with the mash – was on top of a sea of gravy, and every bite was delectable – it was just superb – and at a superb price of £14.00. Fabulous! My friend decided to have the Steak Frites – by far the most expensive dish on the menu (£28). We tried to figure out why it was so expensive. Could it be because the quality of the 10-ounce steak was brilliant? Or because of the huge amount of chunky chips (not frites) or the delicious bearnaise sauce? Who knows why it cost so much but my friend enjoyed every bite! We also ordered sides which were really not necessary but it was more so that we could taste more items on the menu (surely you don't blame us)! The Roasted Field Mushrooms and the Heritage Tomato Salad were both just about perfect – with the mushrooms perfectly cooked, and the salad topped with onions and chives in a delectable creamy dressing.
How could Old Compton Brasserie get any better? Well, the desserts we ordered were delectable and delicious. My five star Strawberry Trifle was a winner – a massive glass dish with strawberries, crushed nuts, toasted walnuts and of course the trifle layered beautifully inside – it was divine. My friend had the Lemon Posset – a pudding-esque lemon dish that he enjoyed, but it was my trifle that was the winner.
Old Compton Brasserie cleverly offers a 'Faces of Soho' cocktail menu where cocktails are named after people who were/are known to be 'denizens of Soho'. Paul Raymond, Soho Pam, Francis Bacon and Ronnie Scott, among others, have drinks named after them. My friend had the Ruby Venezuela – which was berry vodka, rhubarb & apple Juice, rhubarb tea and prosecco Le Dolci Colline, with a swig of candy floss attached to the side. It was quite subtle, unlike the drag queen, it's named after. There is also the Regina Fong, which is served in a disco ball – one that I will have to try on my next visit. Most of these drinks are £10 and under. I had an espresso martini. At £10, the glass was a bit small, but it was refreshing and perfect.
The establishment recommends wine with the main courses, and ours, selected by the wine waiter, went very well with our meals. The Red Le Petit Syrah (from Spain) was light and woody, while the Pinor Noir went well with the steak.
Old Compton Brasserie has food for everyone, from plant-based mains to fish and seafood to hamburgers and sandwiches and salads – all at very affordable prices, with a wine list that any restaurant in Soho would envy.
When we finished our meal after 10:30 pm, the place was still rocking and very buzzy, with more people coming in (the after-theatre crowd)
. It looks like Old Compton Brasserie is here to stay –  an excellent restaurant that's in a perfect spot for a perfect night out.