How gay is: Sister Sledge?
It has to be said, Sister Sledge's repertoire looks like the go to playlist for any gay party, with hits like "We Are Family", "He's The Greatest Dancer" and "Thinking Of You", the gals certainly know their audience. We catch up with Kim Sledge to talk gay icon status, what's the best thing to get in bed and why James Brown's cape is the stuff of legend.
JH: Okay firstly… You are all looking slightly amazing? What's the secret?
KS: Oh it's the formaldehyde (laughs). No it's the love. It's the love and our grandmother's genes.
JH: Good old grandmother's love and genes.  "We Are Family" is a bit of a gay anthem, which ultimately makes you all gay icons… How does that feel?
KS: Well I'll tell you, that anyone and everyone who embraced that song makes us feel amazing and grateful. It is a song of love and it's a song that embraces so we're ecstatic about it.
JH: Do you still love singing it after all these years?
KS: Absolutely, it's such a privilege. I love singing that song; you know what's so amazing. We've met so many people who have said, "This song is what I held on to through the toughest moments in my life". Then other people say, "that was my team song," then somebody else might say, "ooo that was my family union song," someone might say, "that's our anthem!"
You know, it's just a song that touched everybody's heart. I'm so honoured. It didn't have to be us to have that song. But it was given to us.
JH: It's kind of a Drag Queen song because of The Birdcage… do you like it when Drag Queens tak off the song?
KS: I love it when anyone plays or sings that song, because it is a song of love and a song of family.
JH: Apart from houses and cars, what's the most extravagant thing you've ever bought yourself?
KS: I bought myself (laughs) a beautiful white faux fur coat that was a gift to myself, years ago… I mean this is a long time ago. I wouldn't buy it now, but it was something I wanted to do. It was my gift to me on my birthday.
JH: Do you still have it?
KS: I do! (Laughs) I actually do as a matter of fact. Those types of things, you know, they don't go away you just have to preserve them.
JH: When you buy expensive things, even though you hate them, you just have to keep them, it's too painful to chuck them out…
KS: Right!
JH: So what's the best thing to get in bed?
KS: Fluffy sheets. Warm, soft sheets.
JH: If you could put one thing into Pop History's hall of fame, which would it, be:
a) Miley's tongue?
b) Madonna Cape?
c) Lenny Kravitz's leather trousers?
KS: Are those my only choices? James Brown, God Father of Soul's Cape. That cape is the cape that will last forever (laughs). If I could have that cape, I would have it on my wall okay, (laughs). It's probably electric. It's still moving. I love it.
JH: Have you ever had a stage invasion?
KS: Absolutely. We invite stage invasions! We've always invited them and the promoters would freak out, but I mean it's a party. The party's on the stage. You might pull one person up for something, like when we used to for Greatest Dancer we used to invite someone up. You'd look out and they'd be four or ve (coming up). You can't say, "you have to sit down!" Before you know it there's four hundred. So my only concern was that the stage could hold them. You know, you want a stage that's sturdy.
JH: Do you have a quote or saying that you live by?
KS: I do, one in particular because it's something we actually are doing now, and it's called "Nothing's Greater Than Love". I believe it, I stand on that. It's a true statement. It's not just one of those catchy campaigns. No, it's the absolute core of who we are. "Nothing's Greater Than Love".
JH: So why is "Nothing's Greater Than Love" so important now – more than ever?
KS: Because I believe we were created to love one another and I believe God is love. He is love himself. That's what everybody's looking for. That's what everyone's entitled to. That's what everybody needs. It's what everybody requires. It's like water.
If you don't give water to a plant it's going to dry out. Love just revives, it renews, it restores and it builds. It encourages it gives. It gives sel essly. Love is a server, it doesn't take. There's nothing greater than that. People can thrive from love. They can have nothing else, but if they have love they can make it.
JH: Apart from Sister Sledge, which is the ultimate girl band?
KS: There's so many. Oh my gosh. (Laughs). The first thing I did is I went into the archives. The first that popped in my head. You know Aretha Franklin?
JH: That's like asking a gay boy if he knows who Madonna is!
KS: Right. So back in the day we used to listen to this when we were really little – The Franklin Sisters. OMG. Oh my gosh. The harmonies, their singing. It was like a waterfall. I mean the ripples and the runs… That came to mind first of all. The Clark Sisters were that way too.
JH: Do you know what poppers are?
KS: You mean like for music videos?
(We explain)
KS: Ah okay, I'm sorry! (Laughs) I was thinking like a New Year's Eve thing…
JH: Okay another gay question. What is your preference? Bears, Otters Twinks or Jocks?
KS: Okay you got me on this. I'm not gay so I don't know a thing!
(We explain tribes…)
KS: Okay… I'll have to go with what my husband is and you didn't have him on the list. I would have to say, kind of puffy. (Laughs).
JH: What do you think Madonna should do next?
KS: Well, She's always been quite a visionary. She's always been someone who walks to the beat of her own drum. So if that's what works for Madonna she should stay in her own lane and do it.
JH: Do you think she's on the formaldehyde too?
KS: (Laughs) You'd better not repeat that! (Laughs) Love and laughter makes the wrinkles go away…
JH: So what you up to now?
KS: We're being creative, this is the time, this is the season. We've got a Christmas CD now too, There's a song that we're giving out to anyone who wants it, they can go to our website and have it and download it for free as a Christmas gift.
JH: What's it called?
KS: It's called 'Mary Did You Know'. It's one of my favourite Christmas songs, oooo I love that song.
JH: Do you have any regrets?
KS: No I don't I really don't have any regrets, If I have any, I would say this: I believe you should seize opportunities.
I went to a funeral of a friend years ago, he was a brilliant conductor and people were standing up to say something. There was a song that they were playing and I really wanted to just sing it. Stand up and just sing it. We used to go through musical gymnastics with him. He was so brilliant and talented. The stuff he taught us about harmonies and intricacies was so amazing. I wanted to stand up and sing and I didn't. I can never get that day back. So seize opportunity and seize moments. And also, the other thing that I have learned is that I would do is try to think through what saying something will mean. It's like, If I make this choice in my words or something I might do, what will it mean? Will I get a result of A B C or D. Look at the results and look at what result I want from it and choose that course as the best one. I've opened my mouth in situations and it's been whoops! (laughs). Think a little bit about what the result could be and then bring about that result. Rather than just jump out and say anything as a response to something
Follow Sister Sledge on Twitter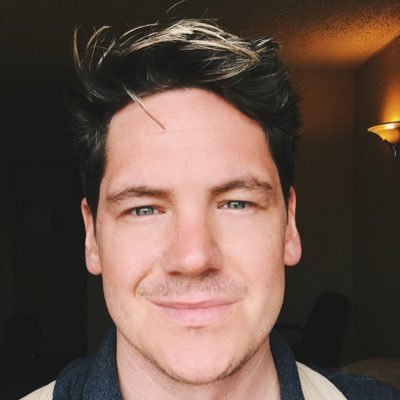 The editor and chief of THEGAYUK. All in a previous life wrote and produced songs on multi-platinum records.