Yikes. Imagine the world seeing you have "fumbles" under the covers with your new boyfriend – now imagine that your mum was one of them…
Well when Hughie and Ryan had a sort of  "did they, didn't they" moment under the covers – Hughie's mum was watching and tonight she tells him he needs to "calm it down".
In a one to one with her son – a surprise visit for his birthday, she revealed that the world saw everything…
She told him,
"Everybody is so proud of you. You need to calm it down a bit. It's your life, that's all that matters."
Hughie tells his mum that he 'wont argue or take off his clothes anymore'
When Hughie returns to Ryan he asks what exactly of their tryst was shown on TV.
"Everything was shown!"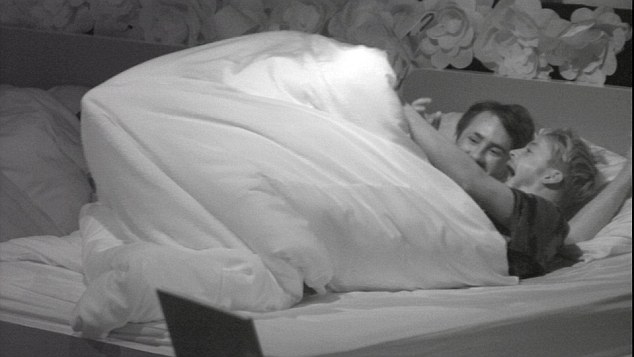 Later on Hughie worries that he's let down his mum. Speaking to Big Brother he revealed,
"My head's all over the place. I'm worried I've disappointed my mum. I'm so nervous. Its made me realise I can't even kiss him. I do genuinely care for him. I didn't think it would be this tough!"
---
ALSO READ: Andy West and Boyfriend Ed make Big Brother UK history with first marriage proposal.
Big Brother continues tonight at 9PM on Channel 5