Comedy legend, Jennifer Saunders apparently was writing lines for her hit show, Ab Fab right up until the last minute… Sometimes even on her way to the set.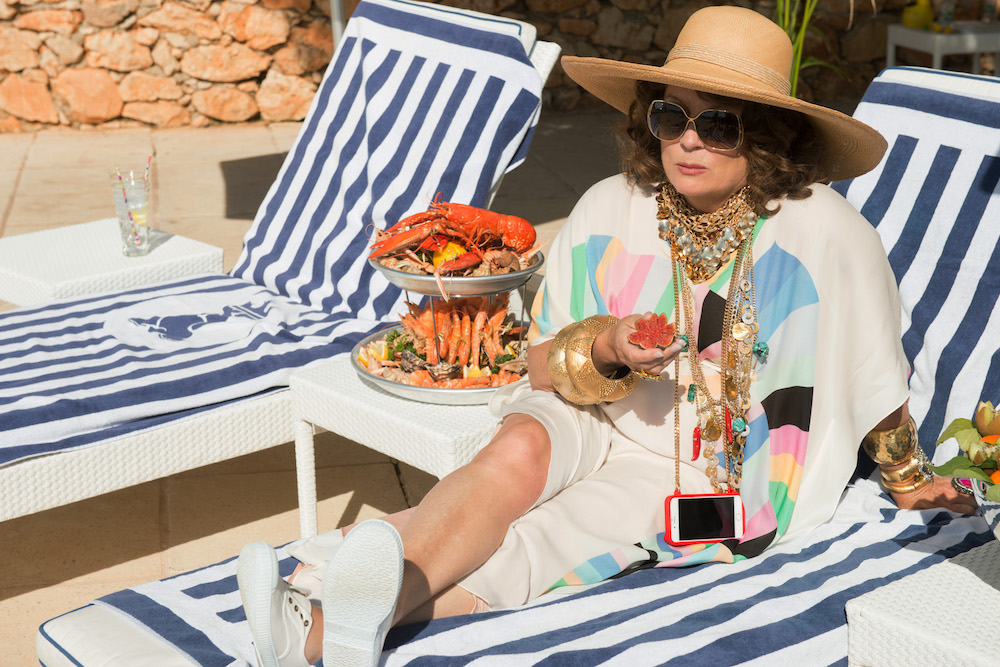 Helen Lederer, who starred in the Ab Fab sitcom as and last year's hit movie, as Patsy's magazine co-worker Catriona, told THEGAYUK.com that the actors' lines were rarely ever set in stone and that Jennifer would give them line changes on the day of filming. Keeping the stars on their toes and the episodes fresh.
Jennifer herself has confessed that she was terrible for handing in the episode's scripts before filming and locking down lines for the actors involved to learn, Helen was once told by Jennifer that she was still writing lines on the bus on the way to the studio.
"Once she said she was thinking of my lines on the bus.. but it always arrives in the end".
AB FAB: Jennifer and Joanna Lumley filming on the set of Ab Fab The Movie, in the South of France.
Helen also revealed how much fun the women who worked on the practically all-female cast had, but Jennifer remained the boss. She told us,
"(it was) very good fun, people laugh a lot and suggest things and then we do it Jennifer's way."
Read the full interview here.