Despite turning 65 (we can't actually believe that) tomorrow, Peter Tatchell has vowed not to retire and to keep fighting the fight.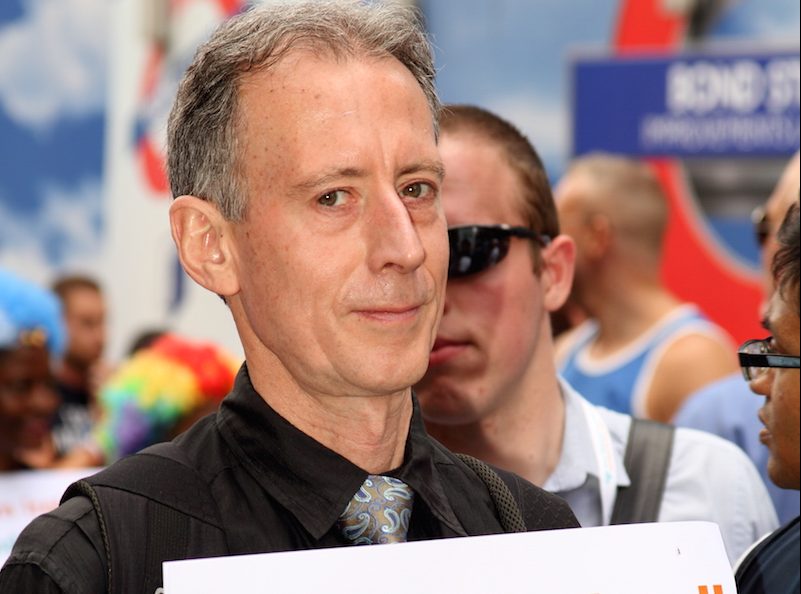 In a statement the legendary gay and human rights campaigner Peter Tatchell said,
"I turn 65 on 25 January. This year I celebrate 50 years of human rights activism. Retirement hasn't entered my head. There is still so much to do. The brain and eye damage from bashings by Mugabe's thugs and Moscow neo-Nazis is minor and doesn't stop me. I carry on. My plan is to keep going for another 30 years".
It seems as though he's got the fighting spirit and revealed that his grandfather died aged 97 and was active right up until his early 90s. Peter quipped, "I've got his fighting spirit and hopefully his genes. So, with a bit of luck, I'll match or surpass his longevity."
Peter, who says he's been violently assaulted over 300 times in his fight for equality has had three arson attacks on his home, over 50 bottles and bricks thrown through his windows and even had a bullet posted through his letterbox.
Talking about his involvement in protest Peter revealed,
"Despite engaging in over 3,000 direct action and civil disobedience protests, and being arrested 200 times, I have only one standing conviction: for the Canterbury Cathedral protest in 1998, which was against the then Archbishop of Canterbury's support for homophobic discrimination in law. I was convicted under the Ecclesiastical Courts Jurisdiction Act 1860, formerly part of the Brawling Act 1551."
Peter is keen to point out that he hasn't done it all himself and paid tribute to a number of people who have been instrumental in helping him on his crusade.
"Whatever contribution I have made, has never been by me alone. It has always been working with others and thanks to their help. I pay tribute, and express my sincere appreciation, to everyone who has campaigned with me since 1967, when I first began.

"I remember with great admiration and affection the trail-blazing activism for peace, freedom and equality by Pat Arrowsmith, Bruce Kent, Pragna Patel, Allan Horsfall, April Ashley, Simon Nkoli, Anthony Grey, Jackie Forster, Griff Vaughan Williams and Carmel Budiardjo, to name just a few.
Happy Birthday Peter. And Thank you on behalf of us all!