GOODNESS… Terry Miller, it seems, is PACKING.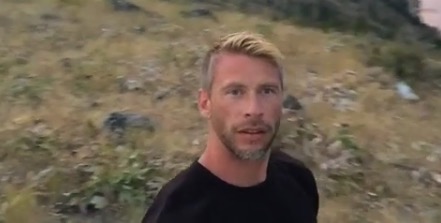 Dan Savage's husband looks good in neoprene. Very good. Terry Miller is about to host the Make Out Party in San Franciso this weekend and he's got his outfit all picked out. And he's looking like a real-life Tom of Finland character.
The model uploaded a rather saucy piccy which shows off his incredible bod and well, the star of the show is quite clearly below the waist line, which leaves absolutely NOTHING to the imagination.
[mailmunch-form id="358872″]
Do you reckon he's wearing any underwear under all that?