Travel the world gay, travel the world by WingBoard, know the time wherever you are in the world, eating delish Easter balls – whilst never raising a sweat.
SPARTACUS INTERNATIONAL GAY GUIDE 2016.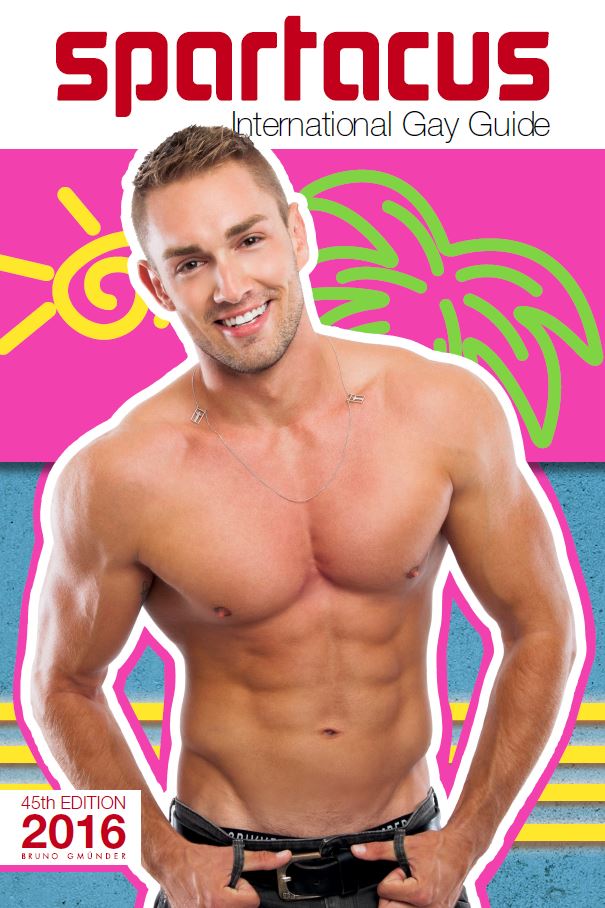 As we always say here at THEGAYUK, go gay, stay gay. The brand new Bruno Gmünder Spartacus International Gay Guide 2016 is out now and contains all the essential information you need to gayly traverse the world. Find out all the local hot spots, gay clubs and vital safety information for each country.
---
Amazon | £19.99
WYP WINGBOARD.
If you're an adrenaline junky you've probably tried surfing, jet skiing, paragliding and base-jumping, but you won't have tried Wingboarding. Soaring through the air on just a wingboard, behind a control plane sounds like the stuff of dreams and it is. Currently WYP is still in testing mode but they hope to have a fully functional version in the near future… Would you?
---
WYPAviation.com | TBC
ROTARY LES ORGINALES MOONPHASE WATCH.
Understated but oozes style and refinement. Stainless steel case backing with a high clarity white dial and complemented by a luxury brown leather strap. Perfect for blending with the casino crowd. Lifetime guarantee from Rotary.
---
Watchshop.com | £278.00
LAKRIDS EASTER.
If you love liquorice then these are for you. Delicious pieces of soft liquorice covered in chocolate with a mint crisp shell. Very hard to resist!
---
www.SousChef.co.uk | £6.95
NO SWEAT BODY DEFENSE.
With spring in the air it's time to get out there and enjoy the weather. Whatever your "activities" you may want a rub of this moisuriser below. It dries to leave an anti-chaffing and friction barrier around your importants!
---
Mankind | £20.00