So if you're planning to book Milo Yiannopoulos for conservative chat you'd better be ready to go on a shopping expedition in order to get him in the mood to perform.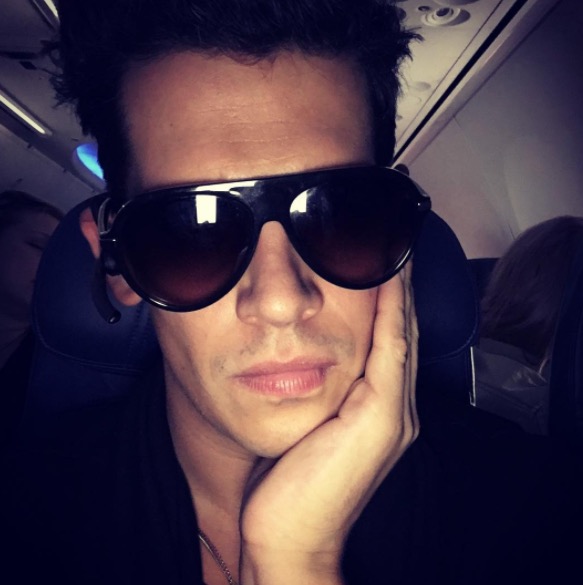 The Tab revealed what's on the journalist and the Internet's super villain's rider.
So it starts off pretty legit. Bottles of champagne, trainer approved snacks and fruit, a full-length mirror, cough drops and humidifier, WiFi and then it gets weird. Really weird.
He wants his peaches defuzzed, an 8×10 framed signed photo of himself, non-fair trade coffee, a bowl and a half of green M&Ms (approx 1400) and a fruit platter prepared to form an M shape. Oh and he also wants a snow cone machine.
But then things get a little outrageous…
He doesn't want gingers – but he does want four topless Abercrombie models and his preference is black models. Anyone who identifies as lesbian must remain 100 feet away from him. They are not permitted to wear khakis, flannel, Birkenstocks, or plaid. All female staff are required to wear brassieres or other supportive undergarments.
And if you get things wrong expect huge fines.
He doesn't want phone calls in his dressing room – any disturbance will find a venue being fined $5000 and he hears Adele playing the venue will be fined $7,500.
And for on stage? He requests a fog machine and bear spray.
Milo confirmed to The Tab that the rider was authentic.
Last week Milo had a scheduled talk at his old school, The Langton Grammar School for Boys, cancelled amid security concerns. Activists were planning a protest outside the school, which caused the Department for Education's counter extremism unit to reach out to the school.
Read the full rider below:
1. DRESSING ROOM
6 x Bottles San Pellegrino, chilled
2 x Laurent-Perrier Brut NV Methuselah
3 dozen poppy bagels, seeds removed
5 x good quality Sancerre
6 packs Newport shorts
Trainer-approved snack, fruits
Fresh fruit platter, prepared in shape of capital 'M'
4 x Japanese square watermelon
Snow cone machine
2 buckets KFC Extra Crispy thighs should be ready upon arrival; skin removed & set aside in third bucket
Bacon
Hot and cold meal options – Gordon Ramsay recipes.
Preferred meats: Veal, suckling pig
Use only French fleur-du-sel, Northwest coast preferred source
8 dozen double-stuff Oreos, halved & spliced together to make 4 dozen double-double stuff Oreos
Cave-aged Gruyere
A bowl and a half of green M&M's (approx 1400)
2 x tin petrossian royal ossetra caviar
30 x peaches, defuzzed
Advil/Tylenol
Hot water (filtered), fresh honey and lemon
Coffee: Hawaiian, grown in volcanic foothills; or any non-fair-trade source/country
Cough drops
Humidifier
WiFi (2 dedicated networks, high-speed)
Central air-conditioning
Full-length mirror
Working outlets/ power strips, extension cords
2 dozen white roses, de-thorned, cut to 8-9 inches
3 pack x Scented markers
Framed,signed 8×10 photo of artist, next to roses;
NB: attendant rotate frame hourly to maintain sun aspect
Room with east & west views
Framed 8×10 portrait of Daddy; frame must be gilded/gold-leaf; placed adjacent to artist's
Hand lotion; any South Korean brand containing horse oil banned in the USA & EU
On-call registered nurse for B-12 injections
3 Siberian Husky puppies
4 topless Abercrombie models, BLACK PREFERRED — NO gingers
Tahitian Vanilla candles, minimum 12 hour burning time
10 'torchiere-style' floor lamps
Assorted ceramic tableware
Hot & cold towels (Ralph Lauren)
Framed 8×10 black-and-white photo of Princess Di, placed on windowsill
Tiara
Johnson's baby oil (slightly heated)
Star Wars Top Trumps
Assistant to read my speech on repeat to artist
Selection of minimum 12 world capital major newspapers, ironed
20 x international phone lines
75 x $1 bills
Registered on-call acupuncturist
Strictly Non-Smoking Rooms
Carpet & upholstery deodorized
Framed 8×10 of Mariah Carey, always placed facing the doorway, set next to the white roses
Framed 5×7 photo of J.Lo  (ideally Jenny From the Block era)
20 Sudoku & crossword puzzles, 90-95% correctly completed
Mariah back catalogue, including B-sides, looping upon entry
2 dozen limited-availability McRib sandwiches, and a vegan to watch me eat them
Room must be fitted with a mihrab, 4 hookahs – berry flavors only –  and 2 humidifiers

Decor: ABSOLUTELY NO BUSY PATTERNS, NO CHEVRONS

Room temperature: 25.5-26.2 degrees Celsius

Any fridge doors should be glass/transparent Perspex

NO PHONE CALLS IN DRESSING ROOM. $5,000 fine for venues per unwarranted intrusion

Venue must install fresh toilet seat for artist use only

ABSOLUTELY NO PLAYBACK OF ANY MEDIA BY ADELE; $7,500 fine to venue per infringement

Metal detectors at all doors

Venue transportation must be a late-model black Maybach; 26-inch rims

Police escort during moderate-to-heavy traffic to avoid delays

Chauffeur All personnel must wear 100% cotton clothes. No man-made fibers

Security personnel should be dressed neatly and tidily. NO T-SHIRTS.

Venue personnel should refrain from applying perfume/cologne

Venue personnel must apply deodorant/antiperspirant hourly; to be checked by tour manager

Lesbian maintenance personnel must remain 100 feet away at all times and may not wear khakis, flannel, Birkenstocks, or plaid

Female staff must wear brassieres or other supportive undergarments
2. STAGE
Freestanding iPad stand
Freestanding music/notes stand
2 x San Pellegrino chilled, small bottles
Cough candies
2 x Printed copy of speech, stapled
Assorted pens
Spectacles (2 pairs)
Assistant for meet & greet
Headshots for signing
3 x Silver paint pens  (Brand: Molotow)
Bear Spray (see lesbians, above)
Fog machine
Personal taser
Hand sanitizer/wet wipes
Mace
Velvet-roped waiting queue
Dedicated gift drop-off table
Cattle prod
50 white doves to be released upon entry
PROMOTER/PRODUCTION REP: PLEASE PROVIDE PROMOTER AND PRODUCTION REPRESENTATIVE TO CO-ORDINATE LOCAL ELEMENTS