13 Myths About Gay Sex
Who's the woman? Doesn't it hurt? Why do you wear jockstraps? So many many questions…
That it ends up with penetration.
In this penetration obsessed world we forget that not every sexual encounter has to end up with a game of toss the hoop. Nope there's a ton of things you can do without going there. Frottage, mutual masturbation, oral and perhaps a bit of light cuddling?
That there are very limited positions
One evening a girl friend of mine asked didn't I get bored because I couldn't face my partner during sex. I was like "WTF?" She was like "you're your butt hole is at the back…"
Listen… our joints can move… and our hips can tilt! We're not fused into position. Anything you can do I can do better. Basically anything the straights can do in bed, the gays can compete just as well.
That it looks like this: Westboro Baptist Church
Westboro Baptist church would have you believe that gay men only have sex standing up facing away of each other. Such a warped view… Although that position is a goodun.
That only one of you is the top and only one of you is the bottom.
We can both top and bottom and all in one session. Crazy that. You don't have to be limited to just one set of roles.
That you both have to cum
Where are all these rules coming from? It's sex. Do what makes you happy. If you don't want or can't cum in the moment, don't stress about it. Keep calm and try later! It's not a race or a competition.
---
ADVERT
---
That you have to have 7/8/9/19 inch penises
Regardless of what you may see in gay porn, men come in all shapes, sizes, colours and girths – and what makes one person's perfect penis may be somebody else's vanilla hell.
That you have to look like porn stars
Just because your body doesn't look like some Adonis it doesn't mean that you aren't beautiful. Enjoy your body and your partner's
---
ALSO READ: 17 Confessions From First Time Gay Sex
ALSO READ: What is A White Glove Bottom?
---
It will hurt
It might… but then again it might not.
It won't hurt
We aren't all one shape fits all. Each person is different but if it does hurt. Stop, relax and try more lube and try again – if you want to.
That gay men end up having to use sanitary towels.
We're convinced this is an urban legend. If you keep yourself safe and aren't swallowing up whole traffic cones with your butthole , you'll be just fine.
If you feel like you're getting loose down there, try some PC muscle exercises… You know the muscles that you use to stop and start the flow of pee? Yes those babies… Work em out.
It's just dirty.
Dirty good? Dirty bad?
Dirty bad? If you know your body and know how to prepare yourself it won't be… Read our guide on how to have sex like a porn star to find out more.
That one of you has to be "the man" and the other "the woman"
Stop with the roles already. We're both men here!
It's how you get HIV
Where to go with this. HIV is a virus that knows no sexuality, race, colour creed or gender. You can be infected from all different types of sex. As with everything in life use your head not your cock to make wise decisions about your health. Use a condom, use lots of lube and look out for one another.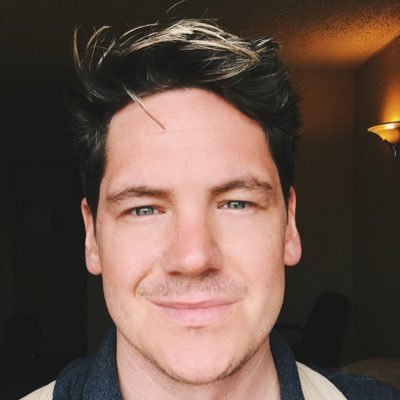 The editor and chief of THEGAYUK. All in a previous life wrote and produced songs on multi-platinum records.