A brand new picture book is being created after securing over $6500 in crowd funding.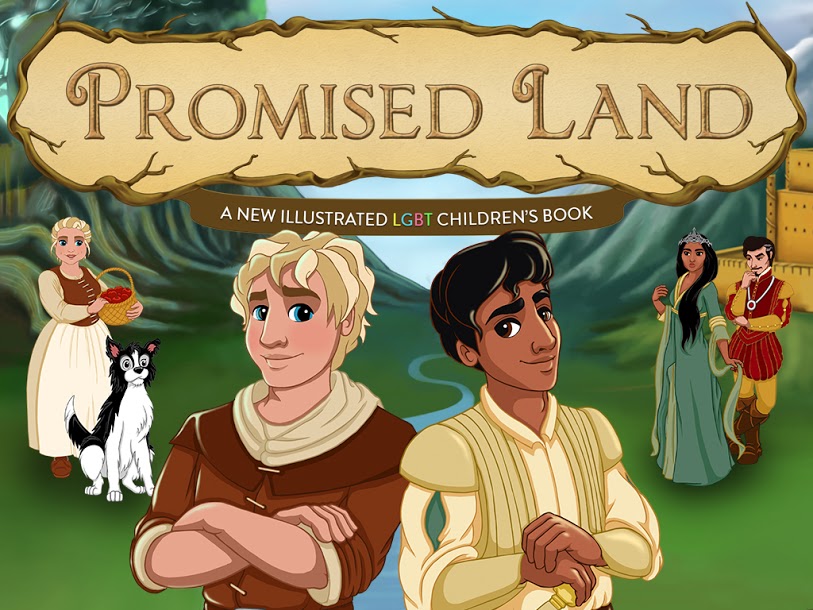 A new LGBT children's story is due to be launched after raising over $6500 in a kickstarter campaign.
The book entitled Promised Land features a young prince and a farm boy who meet by chance and fall in love.
The New Zealand based duo behind the book, Adam Reynolds & Chaz Harris, are hoping that they meet their target of $25,000 NZD in order to reach their publish date in October.
ADVERT

Co-author Reynolds said he wanted to tell the type of story he never had growing up, "As a child, everything I saw and heard supported a 'traditional' relationship between a man and a woman. Our hope is to provide a safe environment for children and parents to discuss the different relationships, and help foster acceptance from a young age."
"So much of what we see through the media and our parents when we are children forms our opinions and attitudes towards others and, more importantly, our attitudes towards ourselves. The conflict in our story does not arise from the sexuality of the main characters, it is merely about two young men who meet, fall in love and find their relationship caught up in the middle of a turf war," explained co­writer Chaz Harris.