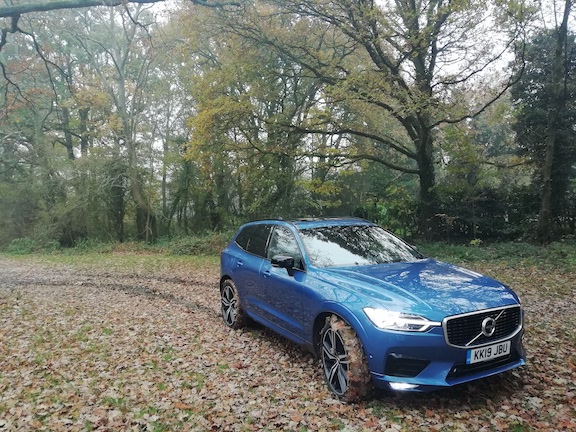 Volvo XC 60 T6 R-Design : The Blocky Volvo.

Volvo are on full assault for every market they can reach with their current range of saloons, estates and SUV's. Their keyword is premium and they arrived here quite quickly. Very soon they are to be joined by their premium Polestar brand that's above premium with prices to match. 
In the meantime, I'm here with their XC60 T6 R-Design AWD from their SUV range. It's a petrol 4 cylinder producing 310bhp mated to an 8-speed automatic gearbox.
Quite often you'll find motoring journalists bemoan about the lack of difference, if any, between the drive modes. The XC60 gives you five. Eco, Comfort, Individual, Dynamic and Off Road. All five feel different and the last two offer notable differences in road height. 
The difference comes at a cost and it isn't perfect. Comfort is your standard set up though with the plethora of onboard options and set-ups Volvo gives you, any of the drive modes can be set as your preferred reset choice the moment you turn the ignition key. 
I'll start with the niceties first and that's the ride. Body control is controlled well. In Comfort mode, you will have little problem with the serenity it affords you even on its largish alloy wheels. The quietness in the cab is eerily quiet like an electric vehicle. It almost makes a mockery of Volvo's own hybrid drive systems for silent running. It becomes taught and lower in dynamic and it allows the large bulk of the XC60 to be driven with some serious gusto. And thankfully it does and you'll discover why next.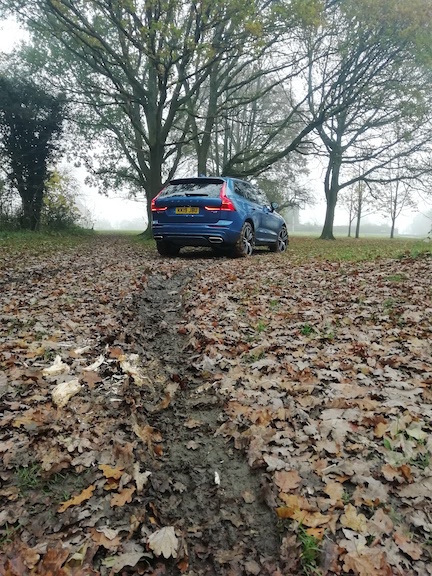 My problem is with its T6 drive train. It kicks you all the time unless you are gentle with the throttle. Its 310bhp comes in from 5700 rpm but this isn't where we have a problem. It's the 400Nm of torque. It just doesn't feel like it's there when you press the throttle. Considering it's available from a lowly 2200rpm, its prowess is also thwarted by a hesitant gearbox. It takes the gearbox a noticeable amount of time to respond. Dynamic mode does go some way to eradicate it but it doesn't totally vanish. Instead, it makes it a little more snappy. The two combined don't make for a fluidity and serenity that the XC60 gives you in its ride. 
The inside is all very Volvo. The interior fit and finish are above the expected and there are nice silver accents around to lift the dark R-Design interior. I can't really enthuse any more than I have previously about the XC60 range so I'll go straight to another area that Volvo does really well.
The home screen of the infotainment system is pretty standard stuff. Swipe left and depending on your options, you are greeted with lots of safety equipment to switch on and off. These can be moved around to suit your own preferences for items you need to select quickly like parking assistance.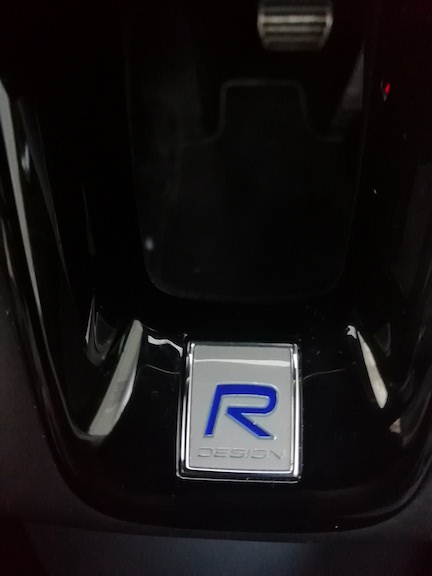 Swipe down and you get another set of options and these allow you to further adapt and personalise the vehicle set up to your requirements. These are then saved and won't revert unless there is a system reset.
That in itself is an area many manufacturers don't think about. There is nothing worse than setting up a car and then having to do it all again after the ignition has been switched off.
Volvo set out to make their range feel premium and many little things that further make it a car that feels like a quality product. Puddle lights set in the door handles dim down in sync with the sidelights when you lock it on the remote.
The XC60 R-Design does a lot of great things in the popular market of the sporty SUV where it seems acceptable to compromise the ride quality. The XC60, however, is more than acceptable in its ride set ups with its differences being noticeable.
It might come as a surprise that I've been quite harsh with handing out my stars to this XC60. Considering we gave the XC60 D4 Momentum Pro 5 stars, I just cannot rave about this XC with the T6 engine and gearbox. It doesn't do what it says on the box and ruins an otherwise splendid vehicle. 
Love
Quiet cabin
Parking heater system
Details
Loathe
Hesitant gearbox
Throttle input reaction
Rear occupant heater fan noisy in the front
The Lowdown
Car – Volvo XC60 T6 AWD R-Design
Price – £ 59,485 (as tested)
MPG – 28 – 31.7 mpg (WLTP combined)
Power – 310hp
0-62mph – 5.6 seconds
Top Speed – 140 mph
Co2 –  181(g/km)
All Photos (C) Stuart M Bird
Please follow and like us: