Been invited to a wedding? A posh do? Or just having a fancy night on the town?
Then start the evening right with a hand-tied bow tie. It's easier than you may think and there's a number of classic and more outrageous designs out there to suit your personality. Though please remember, just because you dress like Bond, it doesn't guarantee to pull the guys, win big at the tables or get entry to that billionaire's club… though it could just help.
1)  LAY the tie around your neck leaving the right end longer.
2)  CROSS the longer end over the shorter and pull up through the centre loop.
3)  FOLD the shorter end across to form one side of the bow tie and let the longer end fall over the middle of the bow.
4)  PINCH the end of the longer piece and push through the loop.
5)  JUST pull both ends to tighten the bow.
1. Black Ribbed Tie | TiesPlanet.com £19.99
2. Soham Ivy Wool | NeckWearShop.co.uk £23.66
3. Eton Silva Polka Dot | Dobell.co.uk £49.99
4. Bammy Herringbone plaid | TieRoom.co.uk £19.00
5. Jacquard Dark Green | NeckWearShop.co.uk £21.76
POCKET SQUARE
To finish off the look you'll need a top pocket decoration.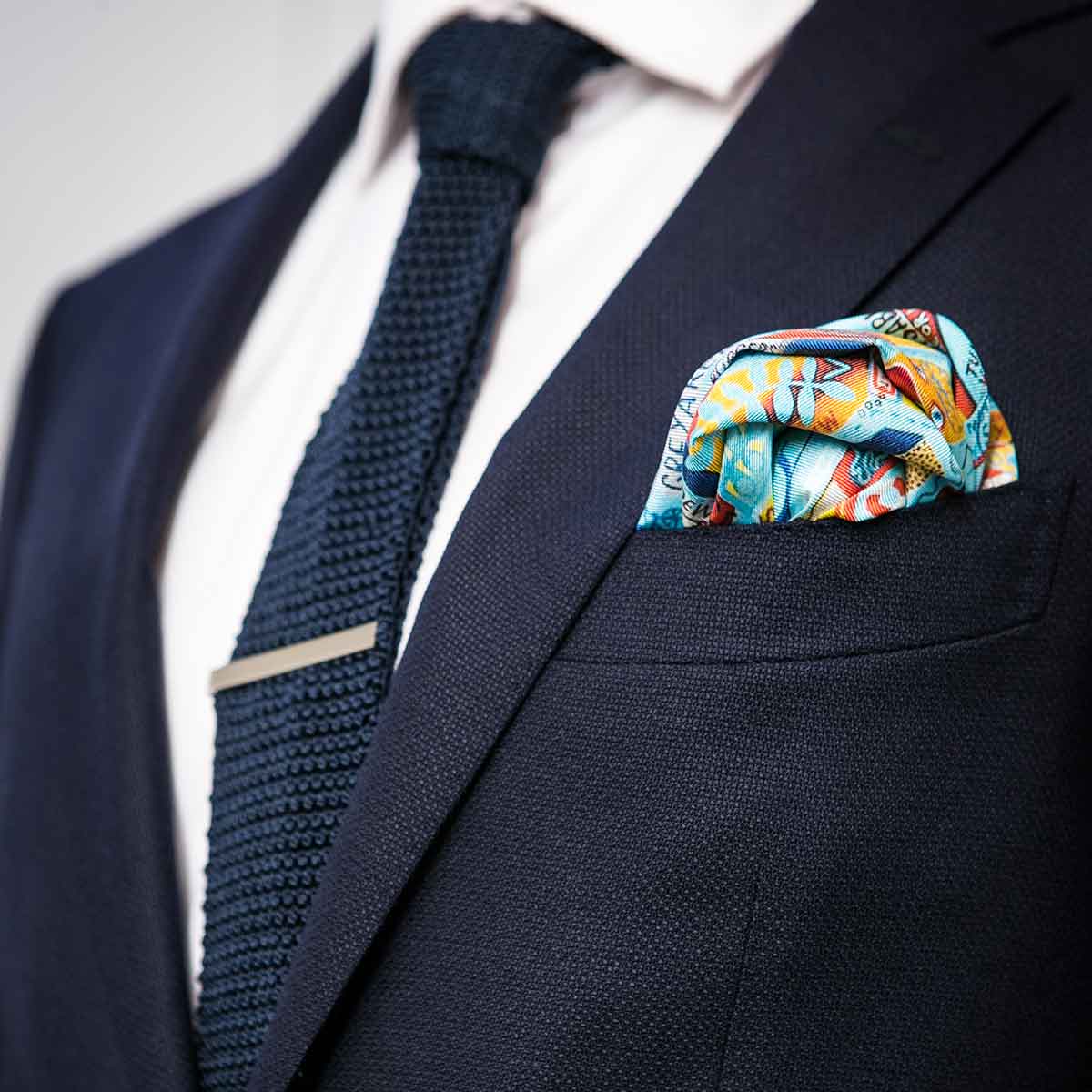 Check out the Rampley & Co range over at  their shop.
It might not be the most obvious thing in the world, but a pocket square in the breast pocket of your blazer signifies a confident, sartorially inclined man. Luxury men's outfitters Rampley & Co have pocket squares to suit the simplest to the most extravagant of tastes and they really hit the spot in creating the perfect classic man-about-town look.
Please follow and like us: