Remembering Stephen Port's victims.
Who were Stephen Port's victims?
Four families have been left devastated by the actions taken by serial murderer Stephen Port, who used drugs to "stupefy his victims" without their knowledge to rape or sexually assault them. He then murdered them and disposed of their bodies near and around his home in Barking, East-London.
Stephen Port was found guilty of the murders of Anthony Patrick Walgate, 23, Gabriel Kovari, 22, Daniel Whitworth, 21 and Jack Taylor, 25. He has been handed a "whole-life term" for their murders.
Anthony Walgate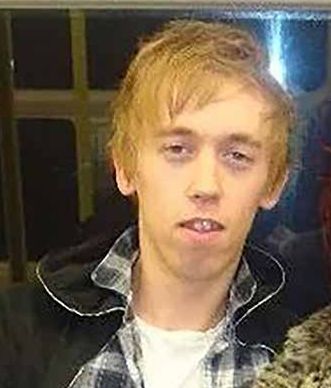 Anthony Walgate was Stephen Port's first victim. He was 23 at the time of his murder.
Anthony was pronounced dead at the scene. His top was pulled up, consistent with his body having been dragged along the ground. A holdall next to him contained a bottle with traces of drugs.
In a victim impact statement released by Anthony's family, they spoke of their devastation.
"Not only has this devastated our family it has broken it as well and I don't know if it will ever be fixed. Tom has lost his only child, Paul has lost his only sibling and I have lost my youngest child, who was my baby.

"Anthony was a clever, funny, talented young man. All he ever wanted from being young was to be a famous fashion designer and with his passion and determination I'm sure he would have made it."
Gabriel Kovari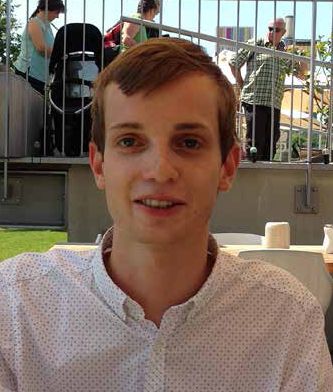 Gabriel Kovari was 22 at the time of his murder. Port met Gabriel Kovari, who had come to London from Slovakia to begin a new life, on a dating website in August 2014 and let him move into his flat. On the morning of 28 August, a dog-walker came across Gabriel's body propped against a wall in Abbey Green, Barking, about 500 metres from Port's flat. Gabriel's clothing was also pulled up as if he had been dragged.
Gabriel's brother wrote that he couldn't describe the loss and that his brother's murder would change his family's life forever.  In his victim impact statement he wrote,
"The impact of the loss of my brother Gabriel can hardly be described in words. He was my only brother. His death was so unnecessary and he had so much to experience in his life. He was so young. I was the one who had to tell our mom, my brother had died. There is no pain greater than losing a child.

"What happened changed our lives forever, we are no longer the same family we once were. He was a great guy discovering himself, when he became a victim of this atrocity."
Daniel Whitworth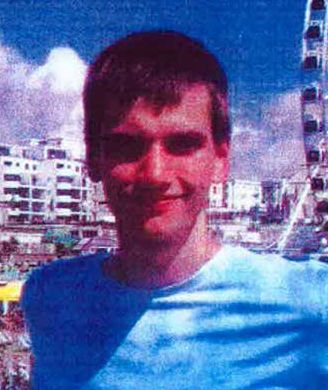 Daniel Whitworth was the youngest of Port's victims at just 21-year-old. Daniel, a chef from Gravesend, was found dead on 20 September 2014. Port suggested to Gabriel's partner that maybe Daniel had killed Gabriel and then himself. Daniel was also found slumped against a wall in Abbey Green, by the same dog-walker who had found Gabriel. The top half of Daniel's clothing had again ridden up and there was a small bottle containing liquid and traces of drugs in his pocket.
Daniel's family describe a man who had a "zest for life"
Amanda Pearson, speaking on behalf of the Whitworth family said,
"I, alongside his father and partner, witnessed his lifeless body 17 days after his death in the morgue…the one and only farewell from us and a vision that will remain with me for all time, not just the image of young life lost, but of the love of my life pressed against the glass that divided him from his son. A chapel of rest was not available to us on the return of his body in November 2014 due to decomposition and his Grandma was bereft at having had no chance to say her goodbyes at all'
Jack Taylor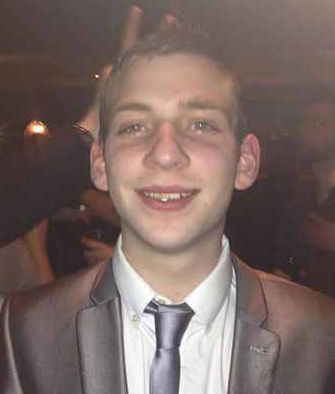 Jack Taylor was 25 at the time of his death. He was the last of Port's victims and his body was found in September 2015. Jack is believed to have died soon after he met Port as four-and-a-half hours later Port blocked Jack's account on Grindr. On 14 September Jack's body was found by a refuse collector in Abbey Green, slumped against a wall with his shirt pulled up. A bottle containing liquid and traces of drugs plus a syringe and a bag of drugs were found on him.
His family described how their lives have been destroyed since the death of Jack,
"Our worlds turned upside down and our lives were destroyed when we were told about Jack's death.

"We were originally told that Jack had died of a drug overdose and we all knew instantly that he had not done this to himself. We had to investigate this ourselves as we were not going to accept that Jack had done this to himself.

"The black hole that has now been left in our family can never and will never be filled. We have to face this for the rest of our lives."