Katie Hopkins is being sued by Guardian writer and food blogger Jack Monroe.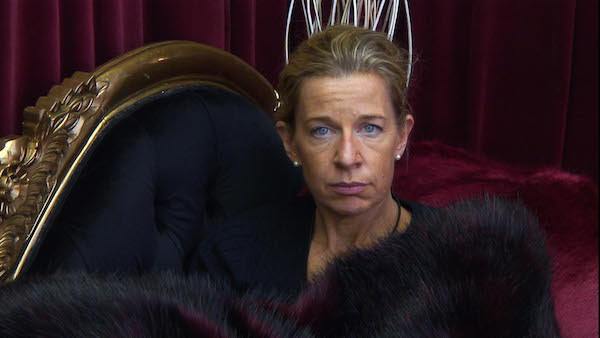 LBC presenter and Mail Online columnist Katie Hopkins is being sued by the Guardian and Cooking On A Bootstrap writer Jack Monroe; over tweets sent from Katie Hopkin's twitter account in 2015; which Monroe has said has caused "serious harm" to her reputation.
Monroe, is suing after Hopkins wrote a tweet, which suggested that she was involved with or condoned the vandalism on a war memorial in 2015 during an anti-government protest.
The tweet was published in May 2015 and said,
"@MsJackMonroe scrawled on any memorials recently? Vandalised the memory of those who fought for your freedom. Grandma got any more medals?"
Monroe is also arguing that a tweet sent by Katie Hopkins, allegedly bore a "defamatory innuendo meaning" that she "approved or condoned the criminal vandalisation of the women's war memorial in Whitehall during an anti-government protest".
ALSO READ:
Monroe's lawyer William Bennett told Mr Justice Warby:
"The claimant's primary case is that by reason of the seriousness of the allegations and the scale of publication, serious harm to reputation has been caused.

"A widely published allegation that someone has either vandalised a war memorial or approved of such an act will inevitably cause serious damage to reputation."
Monroe's lawyer noted, that even after Hopkins deleted the first tweet, "she did not apologise or retract the allegation even though she knew it was false".
Solicitor-advocate Jonathan Price, for Hopkins, told the judge in written argument that Monroe's case was a "relatively trivial dispute" which was "resolved on Twitter in a period of several hours".
He claimed that, "no lasting harm, and certainly no serious harm" to Monroe's reputation resulted from the interaction.
Speaking to the court, Monroe said,
"These proceedings have been a nightmare. It has been an 18-month, unproductive, devastating nightmare.

"I did not want to be here today. I have offered several times through my lawyer to settle these proceedings outside court. This is the last thing that I wanted to be doing."