2017 has been a great year for celebs to come out as LGBT+
A racing driver, a butler, a police chief, singers, actors and even an X Factor star all decided that 2017 was the year to come out about their sexuality.
Here are just 18 of the stars who decided 2017 was time to share their news.
November
Jonathan Bennett
Whilst not exactly stating whether he is gay or bi, Mean Girls actor Jonathan Bennett quashed some of those rumours about his sexuality by casually uploading three totally cute pictures of himself and his boyfriend, TV host, Jaymes Vaughan. Jaymes posted a number of pictures on to his social media as well.
October
Kevin Spacey
Not the proudest moment of coming out history. When the allegations against Kevin Spacey started to gather momentum, Spacey used his apology to inform the world that he was now "living as a gay man".  He wrote on Twitter,
"This story has encouraged me to address other things about my life. I know that there are other stories out there about me and that some have been fueled by the fact that I have been so protective of my privacy,

"As those closest to me know, in my life I have had relationships with both men and women. I have loved and had romantic encounters with men throughout my life and I choose now to live as a gay man,Gordon Thomas
Dan Amboyer
"Younger" actor Dan Amboyer came out as a gay, and he opened up about his struggles and relationship with financial planner Eric P. Berger.
September
Brandon Flynn
13 Reasons Why actor, Brandon Flynn came out in an emotional Instagram post. The actor, who is most notable for his character, Justin Foley in the hit Netflix series, 13 Reason Why used his coming out to target those who were against same-sex marriage in Australia. The Australian actor, who was at the time 23-years-old,  was spurred on to come out following the No vote campaigns currently active in Australia.
August
Haaz Sleiman
Nurse Jackie cutie, Haaz Sleiman came out as gay – and not just gay – but a total bottom – spelling it out for people, he said, "Not only am I a bottom, but I'm also a total bottom, which means I like it up you-know-where."
Colin Jackson
Former Olympian and BBC presenter Colin Jackson came out as gay in the most chilled way in August. The 50-year-old came out in a TV interview with SVT reporters Kajsa Bergqvist and Peter Häggström. He had previously denied rumours about his sexuality when a kiss and tell story surfaced about him in the mid-noughties. He told Kajsa, "The way you asked me, it was a whole storytelling kind of thing and you were just interested in the way it affected me sports-wise, emotionally-wise and my preparation."
Lil Peep
Another music star came out as bisexual a week after Aaron. Lil Peep, a rising hip-hop artist came out to his fans. Tragically, the star would die later in the year from an overdose.
Aaron Carter
Singer Aaron Carter told his fans in a heartfelt note that was bisexual. Aaron Carter made his fame in the late 90's as pre-teen pop singer. At the time of coming out he had recently split with his girlfriend Madison Parker, the Daily Mail reported.
July
Honey G
One of X Factor's most controversial acts, Honey G, came out in an interview with The Sun, revealing her perfect woman is Queen Latifah. Honey G, real name Anna Gilford told The Sun's Dan Wooton that she has decided to come out and reveal that she wants to be with women.
Greyson Chance
Singer, Greyson Chance who is signed by Ellen Degeneres's record company after appearing on her show took to Instagram in July 2017 to confirm his sexuality. Talking on the social media site and sharing a rainbow picture, he said
"I came to fully recognize that I was gay when I was sixteen. I decided not to publicize my sexuality largely due to a matter of privacy, as I was still trying to find comfort and confidence within my own skin"
Thomas Dekker
Terminator actor, Thomas Dekker publicly came out as gay after comments made by entertainment exec Brian Fuller. Fuller had alleged that a gay storyline in the hit TV series Heroes, had to be axed following a dispute behind the scenes. The actor's management allegedly threatened to pull the actor if the storyline went ahead.
Tyler The Creator
It appeared that Tyler, The Creator, real name Tyler Gregory Okonma came out as gay or bisexual in a track on his latest album.
Tyler left fans questioning whether he had come out, after lyrics on the track from his album, Flower Boy revealed that he had been kissing boys since 2004.
April
Cressida Dick
London's highest-ranking police officer, Cressida Dick revealed in April that she was in a same-sex relationship with a co-worker.  Cressida Dick was appointed London's Commissioner in February 2017 and is the first woman to take the job. She was appointed by the Queen and was recommended by the Home Secretary, Amber Rudd.
Barry Manilow
After decades in the closet, singer-songwriter, Barry Manilow decided to come out. He's the oldest person on our list to come out in 2017.  He said that he kept his sexuality secret for so many years for fear of disappointing his fans, although as the People Magazine article notes, it was an "open secret to some in his long-devoted, mostly female fan base".
March
Daniel Newman
Walking Dead actor Daniel Newman came out in March. He decided to use YouTube as a way of telling his fans.
Paul Burrell
In March the world's most famous butler, Paul Burrell came out and told the world about his plans to marry his partner.
February
Danny Watts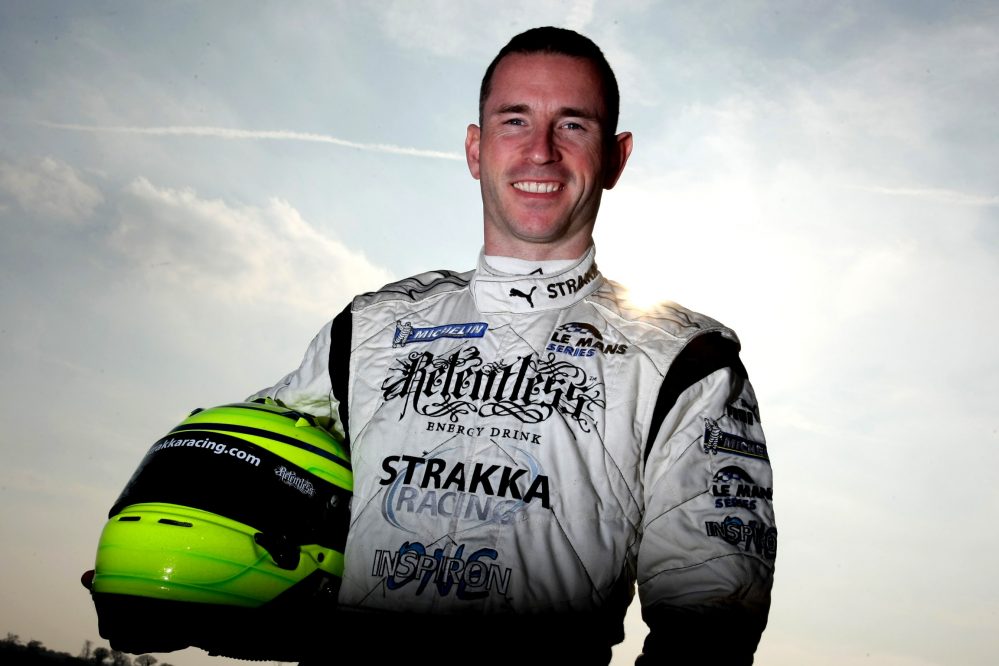 An award-winning, high profile racing driver came out as gay and is believed to be the first in the sport. Speaking to THEGAYUK.com he said it was "such a good feeling" to be out. He came out in an interview with Autosport.com in which he revealed that he felt he had to hide his sexuality within his industry because "it's a very masculine sport".
January
Rob Mallard
Coronation Street Actor Rob Mallard spoke out about his sexuality for the first time in a revealing interview with Gay Times in the beginning of 2017. He said that he didn't want to hide who he is, despite being out to his family and friends since he was 17.