Ready to add your first gif?
You'll find what you need in the toolbar.
It's super easy to add a gif to your article. From the toolbox click this icon…

You will be greeted with thousands of gif from GIPHY to choose. You can search by name, type, or keyword.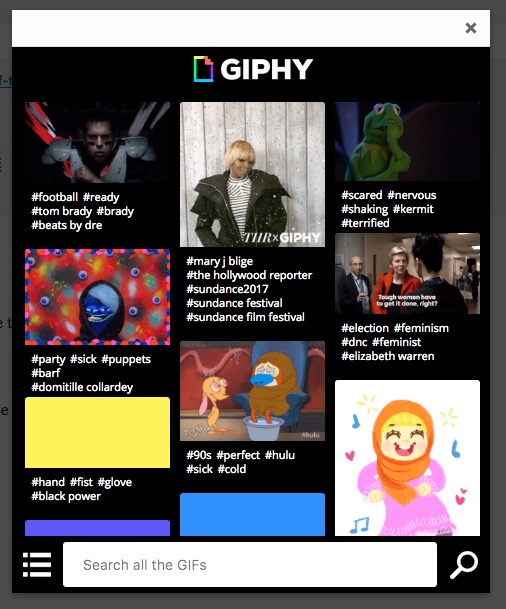 Once you've chosen your gif click "EMBED INTO POST"
** please note for some of you the embed might simply disappear once you save as a draft or publish. As a workaround, simply copy and paste the gif's URL which you will find under the picture and under the tags. Put that URL into the space where you want the gif to upload. Once you press draft or publish they will appear automatically.
Dada! You're done…
Please follow and like us: