The murderer of PC Gordon Semple, Stefano Brizzi has been found dead in HMP Belmarsh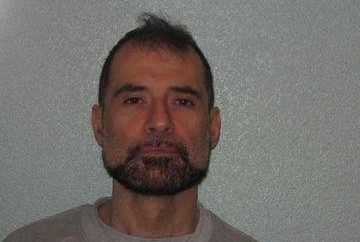 Convicted killer Stefano Brizzi has been found dead at the prison where he was jailed for the murder of Gordon Semple, He was just months into the 24-year sentence.
The Ministry of Justice confirmed Brizzi had died in HMP Belmarsh. They have not released the reason for his death. The Daily Mail is suggesting that he is thought to have taken his own life.
Brizzi was found guilty of murder on Monday, 14 November. Brizzi, who was 50 at the time, went to great lengths to dispose of 59-year-old Gordon Semple, by dismembering him and getting rid of him in a manner which "amounts to cannibalism".
The description of the death and the disposal of his body were so traumatic, the family of Gordon did not attend the hearing.
Police investigating Semple's death also revealed that they found "a number of bottles of chemicals scattered over the hallway floor and in the bathroom," when they arrived at Brizzi's address.
On Friday, 1 April, Gordon Semple, who dedicated 30 years of his working life to the police, was on duty and had been at a meeting in London Bridge. Phone evidence has shown that at just after 14:00hrs that day he used the dating app Grindr to arrange to meet Brizzi for sex at his south London flat. That afternoon, Brizzi strangled Gordon Semple to death and over the following week set about systematically disposing of his body in a bid to either avoid being caught or ensuring that Gordon could never be identified.