Top 5 condom brands for more pleasurable sex
Condoms have had a lot of negativity thrown at them, for destroying the moment of passion whilst you fiddle around with lubed fingers trying to put one on, to wondering why you bothered getting excited in the first place because it now feels like you're wearing a mini Michelin Man down there.
Sponsored by THEGAYSHOP

However, condoms are still one of the most effective ways of preventing STI infections spreading and the makers themselves have researched and invested in new technologies to make you get the most out of your sexual experiences whilst still being protected. We've taken a look at 5 of the newest brands out there to make you fall in love with the condom again without losing that moment of passion.
No.1 – The Handy One – Wingman Condoms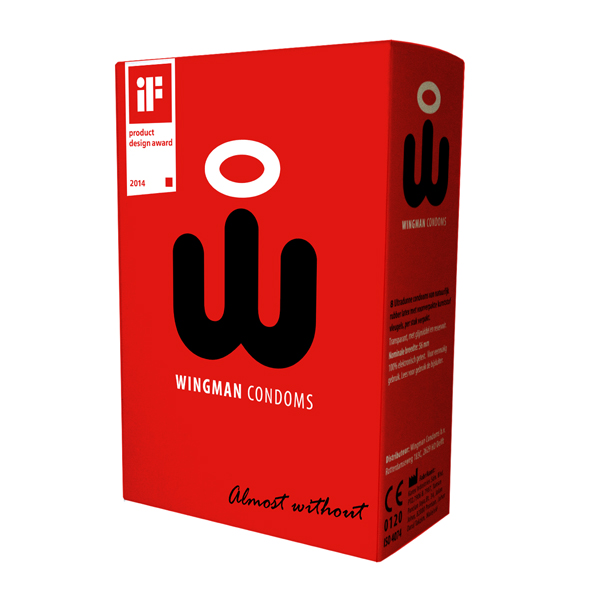 We all love a helping hand in the bedroom and these Wingman condoms feature a clever plastic handle so you can slip it on with just one hand, perfectly, every time. This leaves the other hand free to continue the action whilst you seamlessly protect yourself ready for the main event. Available Here – £9.99 (12 pack)
No.2 – The Thin One – Durex Invisible 
Durex is one of the most well-known brands out there and their new Invisible Extra Thin condoms are both strong and offer a feeling of wearing nothing at all, letting you get as close as possible to your partner whilst still being protected. Available Here – £14.99 (12 pack)
No.3 – Bee Inspired – LELO Hex Condoms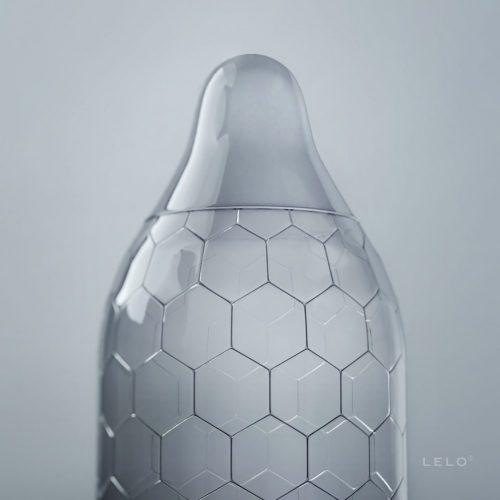 Drop everything… literally. The condom really has been re-invented here by the clever team behind LELO Hex. Made up of 350 connecting hexagons, the structure gives a more sensitive and intimate sensation with a secure grip. Smooth on the outside and textured on the inside for an enhanced pleasure. Available Here – £16.99 (12 pack)
No.4 – Fancy A Snack? – Skins Flavoured condoms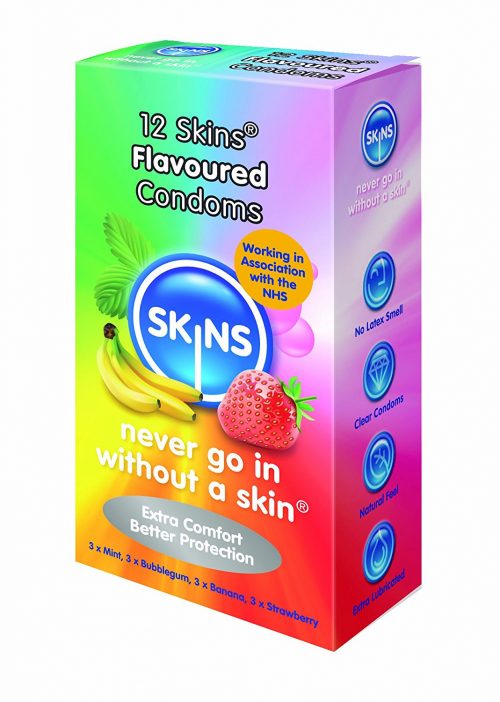 Skins flavoured condoms are here for those who like a nibble in the bedroom. This multi-pack comes with Banana, Strawberry, Bubblegum, and Mint flavoured condoms for those who enjoy a fruity mouthful. Available Here – RRP £8.99 (12 pack)
No.5 – Size Queen – My.Size Condoms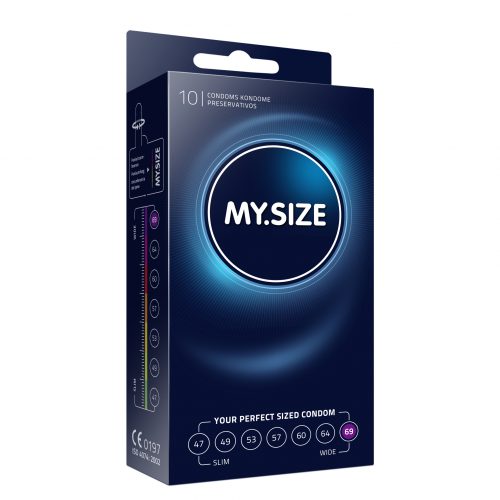 If you've had problems fitting in then it may be because you're using the wrong size condom. My.Size condoms are available in 7 sizes depending on the girth of your member.  Simply measure your width in centimetres, or get someone else to, and find your perfect fit. No more squeezing into a regular for you! RRP £8.99 (10 pack)
Available Here: 47 – (9.5-10cm) 49 – (10-11cm) 53 – (11-11.5cm) 57 – (11.5-12cm) 60 – (12-13cm) 64 – (13-14cm)