Two men have been jailed after they were found guilty of robbery and wounding with intent, which left a man in his fifties fearing for his life.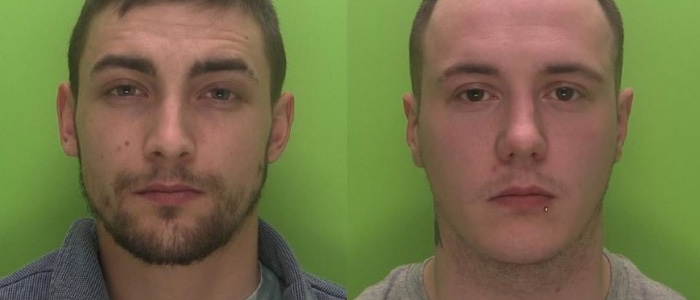 Two men have been jailed after a court in Nottingham found them guilty of robbery and two counts of wounding with intent. Ryan Leverton of no fixed abode was served an eight-year prison sentence and Ashley Deavin of Melford Road, Nottingham was handed down a 15-year jail term.
The duo attacked and robbed a man in his fifties, shouting homophobic abuse at him in his Nottinghamshire home. The sustained attack took place in May, in which the victim said he felt he had to "fight for his life" and that he "thought he was going to die".
The victim was left with slash marks on his body, hands and head after Deavin "waved knife at him during the assault" according to a statement released by Nottingham Police.
The court also heard how the victim was threatened with having his fingers cut off unless he handed over money. Once they were inside the victim's home, the court heard how Deavin started punching the victim to the face, causing him to fall to the floor. Deavin and Leverton frogmarched him around the flat as they continued to demand money from him.
In a witness statement, the victim said Deavin threatened to cut his fingers off unless he gave him the money. His little finger was cut but he managed to wrestle out of Deavin's and Leverton's grip.
Deavin and Leverton were sentenced at Nottingham Crown Court on Friday 4 November after being found guilty of the charges.
The victim, whose wounds needed stitching and glueing at the Queen's Medical Centre, said it was a totally unprovoked attack which he believed was due to his sexual orientation.
Temporary Detective Sergeant Sharon Powar, the officer in the case, said,
"We're pleased with these sentences which show just how committed we are to taking hate crimes seriously.

"The victim in this case showed immense bravery in coming forward and we'd encourage anyone affected by hate crime to contact us without hesitation."