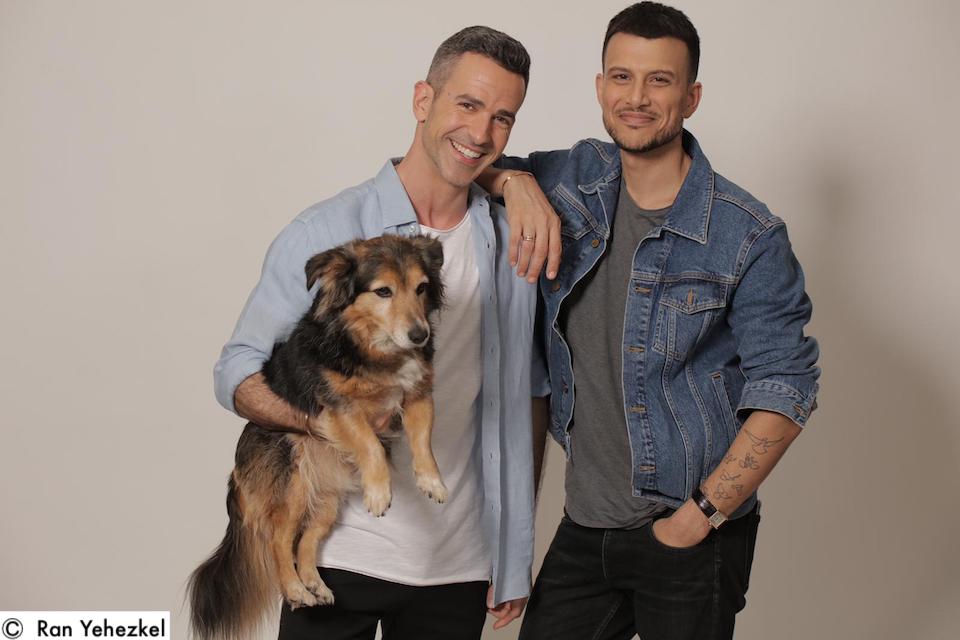 Multinational insurance company, AIG have hired Assi Azar and his husband to become the first gay couple to front a major commercial in Israel.
Assi and Albert Escola have become the faces of a brand new advertising campaign in Israel by the Insurance giant, AIG.
The couple will be making adverts for the company for the next two years, the Jerusalem Post reports. The first advert is due to air next month.
Assi, who is one of Israel's most sought after television hosts married his partner Albert in 2016. The couple met in 2012 at a Madonna concert in Barcelona.
In 2019 the couple announced that they were starting the process of looking for a surrogate mother so that they could start a family of their own.
Speaking to THEGAYUK Yifat Reiter, CEO of AIG said, "Assi and Albert bring to the screen authenticity, human warmth and credibility; they are perfect to lead AIG's advertising in the coming years. We are excited to work together with the couple. "
The campaign, with the advertising agency Reuveni Friedan, is expected to launch next week. Assi Azar has been at the top of the Israeli entertainment industry for years, and Albert Escola, his spouse and an architect by trade, is a rising star in his own right since his participation in the reality show "yes Man".
A spokesperson added "Assi's and Albert's relationship brings something new, fresh and relevant to the screen – both a warm, captivating and humorous dynamic. The couple will be an integral part of the company's advertising strategy in the coming years"