HEADPHONE REVIEW | Libratone Q Adapt
HEADPHONE REVIEW | Libratone Q Adapt Noise Cancelling Headphones
Introduction
Noise cancelling headphones have become increasingly popular in recent years, as we look to envelop ourselves in our own world, cutting out the distraction of the world around us. It's especially beneficial in open plan offices, packed tubes, homes near busy roads and well, maybe even a snoring partner. You're going to have to fork out a fair wedge for a decent pair; my money is on the Scandinavian designed Libratone Q Adapt, do happen to come in a sub £180 price tag.
Build And Quality
I had not heard about the Libratone brand before. When you think of headphones, the mind tends to go for Bose, Beats or even Sennizher, so when I was offered a pair of the Q Adapt noise cancelling headphone I was intrigued.
When reviewing tech items, we ask for new out of the box items, just as you'd find in a shop, in order to give a full summary. So my first impressions aren't great – the pair sent, still had earwax or ear fluff – or whatever it was – on from the previous reviewer. I have to say this nearly made me heave.
However, I'm glad I stayed the course and reviewed them, as they are, without a doubt, the best noise cancelling headphone I have ever reviewed.
Out of the box and charged the headphones are simple to pair with a Bluetooth device. They also come with a standard mini jack socket so you can plug them directly into your iPhone, computer or iPod.
Controls for the unit are simple. Volume and skip functions are controlled by various hand actions on the right-hand ear cup. Pausing your audio happens when you just take them off your ears.
The Noise Cancelling feature has three levels of reduction, and I have to add, the best I've ever tried. The first setting filters out lower rumbles, the second filters out higher frequencies, the third, and most impressive reduction is impressive. They call it the CityMix and I can see why.  You could be standing in the middle of traffic and be none the wiser. Although I didn't try these on an aeroplane, I imagine this would be incredibly effective.
My gripe with the set is that they felt a little loose on the head, even at the smallest and tightest setting – but without knowing how many people had used these before me, I can only summarise that numerous different head sizes have stretched them.
The design is classic and unfussed, and they come in three colours, Cloudy White, Elegant Nude and Stormy Black.
You can use them to answer calls and speak wirelessly.
Sound
The fact that these earphones do such a great job of filtering out external sounds, means your audio sounds incredibly clear. The bass response is warm and crisp. They provide a very comfortable listening experience – no sharp edges to the sound, music sounds fully rounded – while speech feels crisp and clear.
Verdict
If you're looking for a pair of headphones, which feel comfortable, have a long-lasting battery (30 hours playback) and have incredible noise cancelling capabilities and have £149.00 to spend, then the Libratone Q Adapt headphones are the option for you.
LOVE
Awesome noise cancelling ability
Classic design
Feel comfortable, even after an extended listening period.
LOATHES
They felt a little loose
You can buy them from Amazon (£143.00 at time of publishing) John Lewis, £179.00 (at time of release)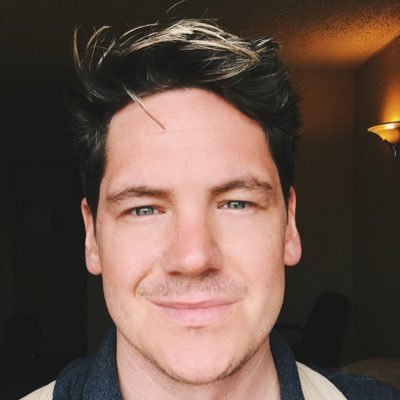 The editor and chief of THEGAYUK. All in a previous life wrote and produced songs on multi-platinum records.