Internet gossip and Celebrity Big Brother star Perez Hilton stuns fans with body transformation pic.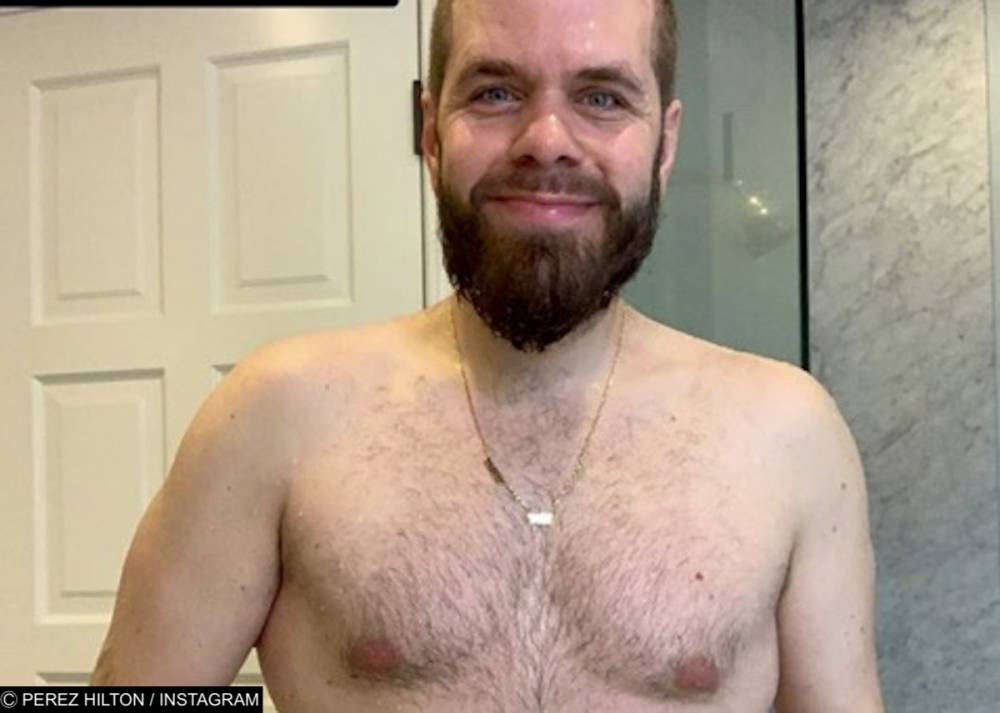 The Celebrity Big Brother star, Perez Hilton has bravely showcased his body on Instagram after embarking on a healthy living routine.
The dad of three, told fans that he had second thoughts about positing the picture because in his mind he had "made no progress" but when he looked back at last week's photo, he recognised that he had made an improvement.
He wrote, "I almost didn't post this today because in my mind I've made no progress this past week, but then I compares this photo with last Sunday's and I'm so glad I took this! Even the smallest bit of improvement is a big win!!!!"
Last week, the world's most famous Internet gossip, who has recently gone through a hair transplant procedure took a photo of his efforts last week, but admit because of the transplant and family vacays that he had taken two weeks off from  the gym.
Fans were quick to congratulate Perez on his health-kick, with one saying that they love his attitude, while another wrote, "Looking masterful Daddy!!!"
Another fan added, "You look great Perez! And I always say the older you get the harder it is to get back into shape and at least you are trying! So good for you!"
Another remembered, "U've done it before! U can do it again!"
In 2015, Perez revealed a huge weight loss, where he lost an incredible 70 pounds.