INTERVIEW | FAB
You may have seen their cheeky ads all over the place and find yourself falling in love with their product range, but make no mistake FAB is an internet shopping phenomenon.
The brainchild of Co-Founders Jason Goldberg and Bradford Shellhammer, the dynamic duo have millions of customers and admirers a like the world over, work with thousands of designers and own a dot com name that screams LOVE ME. TheGayUK gets naughty and nice with Fab to celebrate the opening of their Valentine's shop, and find out that FAB has better shoes that us…
TGUK: Have you ever received a design so naughty you couldn't stock, what was it?
FAB: Yes, there was once butt plugs with fur tails attached. Those made me blush, but we turned them down.
TGUK: What's the best way to spend Valentine's night?
Valentine's is about spending quality time with that special someone. Whether it's with your partner or your friends, the point is to be with the ones you love. Of course, it's also the perfect time to give that guy or girl you've had your eye on a unique gift that will make them smile. But that's up to you.
TGUK: If Fab was a human, what kind of human would He or She be?
FAB: He is a lot of things. She is, too. They would be the type of person you'd want to bring shopping or introduce to your friends. They would go out on a Thursday night after work and buy you a beer. Oh, and they probably have better shoes than you, too.
TGUK: How did Fab come about, what's the story behind you?
FAB: In early 2011, I went out to dinner with Jason Goldberg – my longtime friend and co-founder of Fab – to explore what to do next with Fabulis.com, our gay social network. We needed to figure out how we wanted to continue with it.
We started batting ideas around for what to do and the more we drank the clearer it became. It came to the point where we said, "Let's put this all aside. If we could do anything, what would we do? We're smart, we're creative, and we want to build a big business. What are our talents?"
And so the conversation shifted immediately to design.
My background is design; I've spent a lot of my time designing people's lives and adding colour to them. Jason's background is in user experience design. So it was simple. We put our skills together and decided to make a beautifully designed website filled with beautifully designed objects.
At that time it was difficult to find interesting, well-designed, and authentic products in every category and price point. To change that, we looked in the right places, found the right designers, and brought what we discovered to a larger audience through Fab.com.
Today 11 million people from 26 countries use Fab's website and mobile apps to discover everyday design products at great prices, to connect with the world's most exciting designers, and to share their favorite design inspirations. Today, Fab is the world's largest design store.
TGUK: How do you choose what to stock?
FAB: There are a few special ingredients when it comes to the success of Fab, and it starts with sourcing the products. Fab is all about taste and personality. We always choose unique, individual, colourful, modern, and quirky design products.
We work directly with more than 7,500 different designers and they're all amazing. You're not able to find 90% of our products on major Internet sites and this is why we are different: We sell products that others don't.
We also mix the high and the low, putting expensive items next to lower cost ones. This is a conscious choice and it reflects how people live; we all need both the big and the small, the cheap and the expensive, the sweet and the sour and so on. And Fab provides that.
In addition, we have a merchandising team of over 80 people who are design scouts. Their whole job is to go out into the world and find great products. As a result, we feature more than 15,000 unique products on the site.
TGUK: What's the idea behind the Fab Valentine's shop?
FAB: So for Valentine's Day, we've selected a range of beautifully designed products, created with love by some of our favourite designers. Whether you're naughty or nice, Fab's got something to make your heart beat faster. Whether it's stunning jewellery, exciting toys, saucy ceramics, or breathtaking lingerie, our Valentine's Shop has something for that special someone (even if that someone is you).
TGUK: What's the most popular item you've ever had / what tends to sell well?
FAB: We sell consistently across many categories: home, fashion, tech and gadgets, art, jewellery. But we usually have giant hits when function meets humour like Beardo, a ski mask that instantly transforms even those with the most baby face into a butch lumberjack. That's Fab.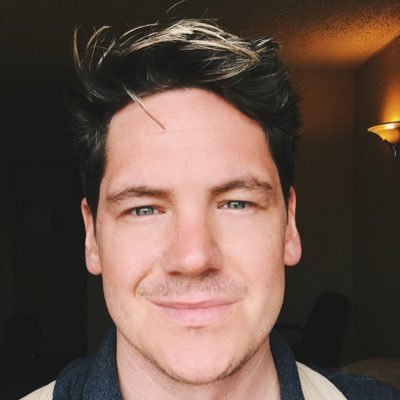 The editor and chief of THEGAYUK. All in a previous life wrote and produced songs on multi-platinum records.