A gun attack has left one dead and three wounded in a gay club in Albany New York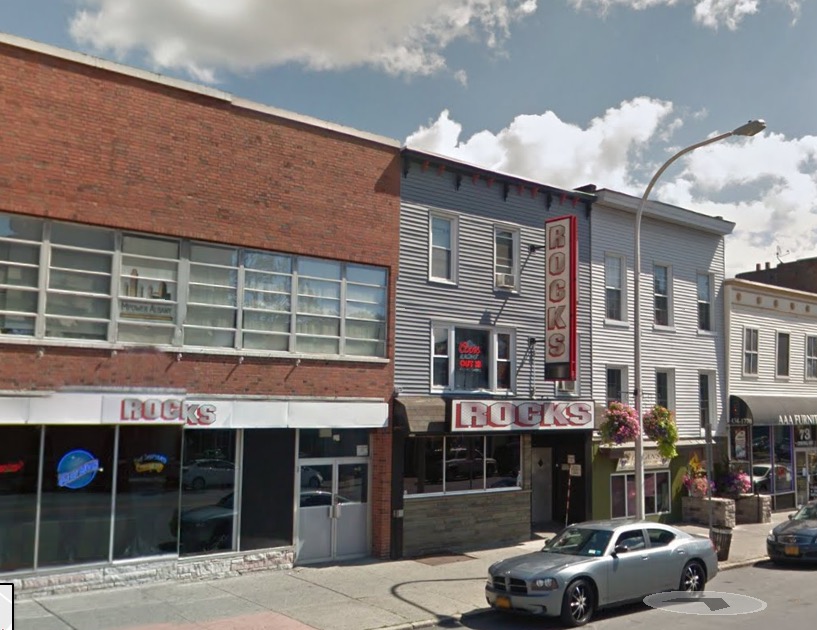 Police responded to an emergency call out when shots were fired at a gay bar in Albany, New York at 2:00AM Thursday morning. Police report that four people were shot inside the Rocks On Central Avenue night-club.
The venue's management describes it as "proudly gay owned and operated".
Among the injured were two men and two women. Of the men, one died from his injuries according to reports.
Three others had injuries that are not believed to be life-threatening.
WTEN reports that at least one person was taken into custody.
Police believe that the venue was not targetted because of the patron's sexuality but that the shootings happened for no specific reason.
Steve Smith, a spokesperson for the Albany Police Department, told Time Warner Cable News.
"The one thing we want to let members of our community members know, especially the members of our LGBT community know that this is not a random act, this bar was not targeted for any specific reason."
No motive has been made clear at this time and the suspect's details have not been released.
America's LGBT community have been on high-alert since June 2016, when a lone shooter killed 49 people at the Pulse nightclub in Orlando.
Were you near the area or affected by the situation please get in touch with us.