and why not?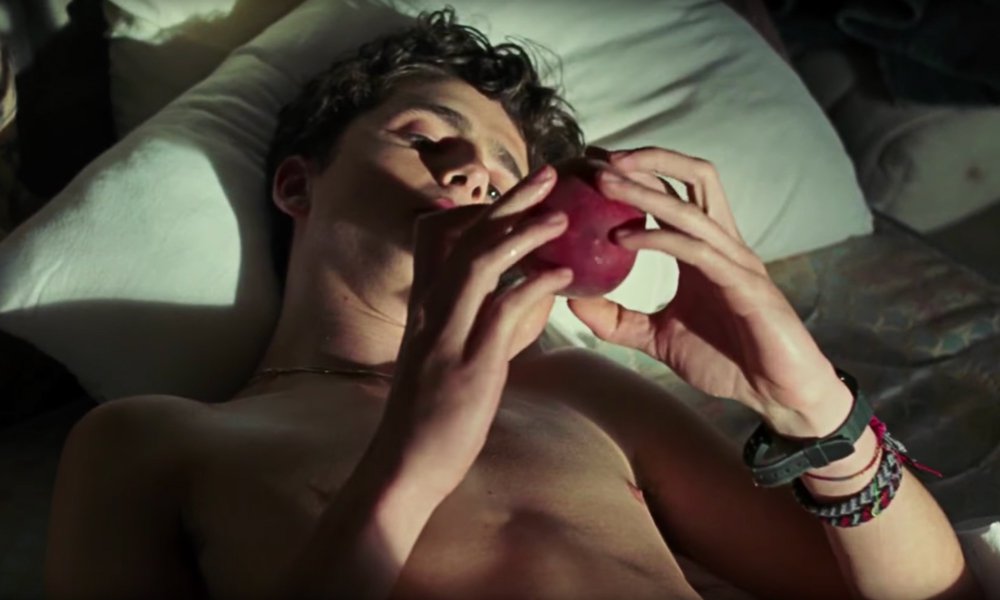 In the latest issue of i-D, global pop star, Harry Styles interviewed the star of last year's breakout gay movie, Call Me By Your Name, Timothée Chalamet. One thing on his mind, evidently, was that now famous peach scene.
If you don't know about the peach scene, spoiler alert, in the movie, the sexually frustrated teen that Chalamet plays ends up having sex with the peach. It's a bit iconic and definitely one of the sexy sex movies we suggest you try at home.
In the interview, Styles asks, "Can you still eat peaches?"
Laughing Chalamet replied, "Umm I can, but not without thinking about it…"
Styles confessed, "I've had a hard time…"
Chalamet continued, "That's the most awkward scene to see with your parents in the whole world. My poor father…"
"I'm sure he's done it too,"
Uhhh? Suddenly the interview turns down the path of a fruit f**king father. Weird, just weird.