Michael Gove, blasted for 'homophobic tirade' in clip first broadcast in the early 90s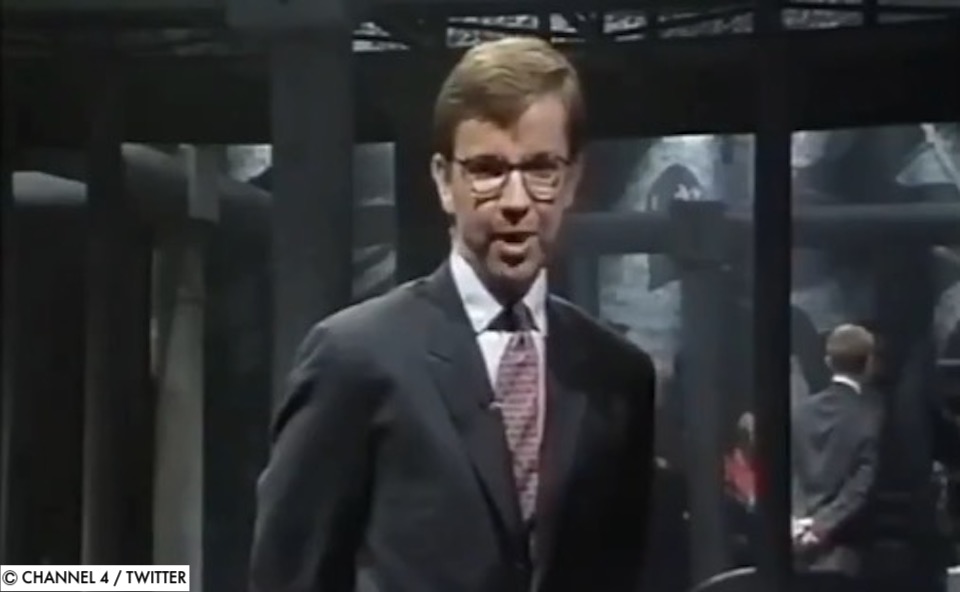 Cabinet member, Michael Gove has been blasted for a TV clip first broadcast in the early 90s for its "disgusting" homophobia and
In the clip, which was first broadcast on a Channel 4 programme called, Stab In The Dark Mr Gove, who had hoped to become the UK's Prime Minister, before ultimately losing out to Boris Johnson, is filmed in front of a live studio audience delivering a supposedly satirical speech about the ending of a ban on gay people in the armed forces.
In the clip, Gove trots out worn cliches about gay men, including the clothes they wear, having no families and attracting other men through their hairstyles and moustaches.
The clip which was unearthed by a Twitter user, @TheLabourLeftie, was apparently filmed in 1992 for a Channel 4 show called Stab In The Dark.
@TheLaboutLeftie, blasted the top Tory saying,
"I spend a lot of time calling out the Tories but this clip is unacceptable.
"Top Conservative toff Gove embarks on a tirade of homophobic slurs.
"This is not funny. This is not satire This isn't, nor ever was, okay.
"Let's hold him to account".
In the clip, which it's fair to say gets a luke-warm reception from the audience, Gove says,
"Everything about the army is designed to attract gays.

"Gays attract each other by dressing in a certain way. Cropped hair, moustache and a peaked cap. Put them together and what have you got? Lord Kitchener.

The only other place they encourage men to dress up in uniform and discipline each other, apart from the army, is Larry's Leather Bar on a Tuesday Night".

"If you want to discourage homosexuality, you do not force 30 young men to sleep in the same room, encourage their aggressive instincts and deny them contact with the opposite sex"
Some users on Twitter found the clip to be funny and called it satirical. One user, who identified himself as gay said, "It is funny. It is satire. It is OK, and I'm saying this as a gay person. Get over yourself."
Another suggested that it was "definitely satire" stating that Gove was "mocking the army".
Others called on Michael Gove to make a comment on the clip.
How has Michael Gove voted on gay rights issues in the past?
Embed from Getty Images
Key voting record:
2007: Voted YES for Equality Act (Sexual Orientation)
2013: Voted YES on same-sex marriage
2013: Was Absent on enabling the courts to deal with proceedings for the divorce of, or annulment of the marriage of, a same-sex couple.
2014: Was Absent on making same-sex marriage available to armed forces personnel outside the UK.