In this edition of Tom Tries It, our grooming expert Thomas Swallow goes beyond the realms of male grooming and delves into the world of at-home allergy testing. Read on to find out if they are worth all the social media hype…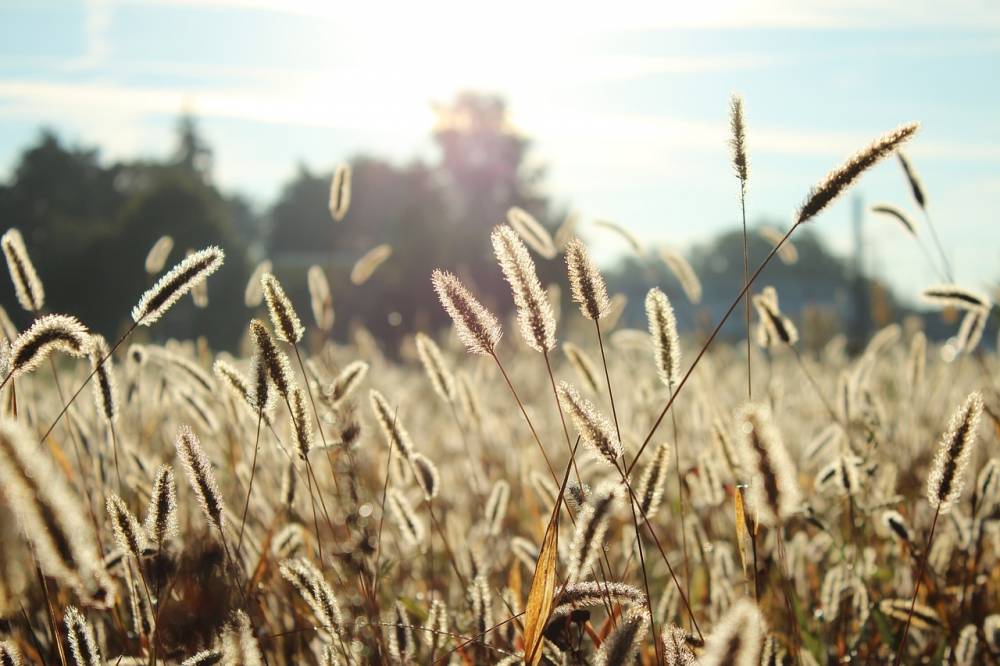 Carry on reading below, to hear about Tom's experience doing an at home allergy test. Missed the other instalments of this series? Click here to find out about Tom's previous adventures, where he decodes the enigma of male grooming.
Firstly, I just wanted to thank the team at Lifelab Testing for making this article possible and sending over the allergy testing kit for me try. If you do decide that you wanna give one of these kits a go after reading this article, I definitely would recommend them. The kit we used for the purposes of this article was the Complete Body Test and it is by far the most comprehensive kit I've seen on the market, testing for 40 food & inhalant allergies and 80 common food intolerances.
So what is at home allergy testing?
Now I know what you must all be thinking, that you can only do allergy testing through your GP or in a private clinic. The fact of the matter is though, that this is a widely held misconception. Most allergy testing simply consists of a blood test and as we all know through services such as Sexual Health London, it is quite safe and easy to do a finger-prick blood test from the comfort of your own home. At home allergy testing is done under the same premise. A testing kit is mailed to your door, with easy to follow blood test instructions and within a few minutes, you're off to the post box to send of your sample.
Why do it at home though? Surely getting our GP to do the testing for us is better?
To be honest on this one, I'd say it is probably much simpler to do this sort of testing yourself at home. Not only will the process be a lot smoother and you'll get your results much quicker but in many cases, these tests aren't commonly offered out by your GP. You see the NHS really only tests for allergies, when there is evidence of adverse allergic reactions but not with an identifiable cause. Often meaning that minor allergies and intolerances aren't tested for. Not only that, the range of testing offered is much more limited on the NHS. Due to the service being publicly funded it's simply a fact of its existence. By all means, though a private clinic would be able to arrange the same testing for you but often for a much steeper price tag. So to put it simply, do it at home and make your life that little bit easier, whilst saving some cash in the process.
How do they test for allergies/intolerances with a blood test?
This is the science bit. When our bodies come into contact with substances that we are either allergic or intolerant to, our bodies release IgG antibodies. By testing for these antibodies within our blood, we are able to identify these allergies/intolerances. The main IgG antibody tested for by Lifelab Testing is IgG4. This is the subclass of IgG antibodies, that remains in our blood when we are in constant contact with an allergen/intolerance. By testing for this antibody in particular, they are able to limit the amount of false-positives in testing and as such, make their results more reliable for their consumers. Reducing the need to cut out certain foods/food groups unnecessarily.
The results:
Within about a week or so after sending off my testing kit, my results were in and I could access them via the dashboard on the Lifelab Testing site. They came in two forms a printable/ downloadable PDF and an interactive web based page. From these results, it was identified that I had 9 allergies and 0 food intolerances. None of the allergies mentioned, had I been aware of before and to be honest, they made up a huge portion of my diet. The allergies found for myself can be seen listed below.
• Crab
• Gluten
• Rice
• Soya
• Almonds
• Hazelnuts
• Rye
• Bermuda grass Pollen • Horse Hair
Just to note here, all allergies identified are graded on a scale of 1 to 5 by Lifelab Testing. All of my allergies identified were minor allergies, with Soya being the highest allergen at a level of 3.
Elimination diet:
After I received my results, I then went on to put their findings to the test by trying an elimination diet. What an elimination diet entails, is to eliminate certain foods out of your diet for a period of 30 days and see if they were indeed the cause of an issue. Having not been symptomatic of an allergic reaction prior to testing, apart from the odd skin issue. I went into this diet with the aim of seeing what/if any changes, occurred to my body over the period of 30 days. This process was supported by Lifelab Testing sending me daily email updates, with advice on cutting the allergens from my diet and making it sustainable long term.
Following the month of being allergen-free, I have to admit I did notice some small but noticeable changes. Firstly, I did not feel bloated in the slightest no matter how much I had eaten within a given day. Secondly, I was a lot more energetic in the mornings. Now, this could have been due to a number of factors but I did find I was sleeping much better on this diet. Thirdly, I stopped feeling so lethargic after doing cardio. Which had become more apparent in recent years since moving to London. Finally, I had no skin issues by the end of that month and this way by far the most prominent change, that I noticed. Having suffered with eczema on and off for about the last year, I think the allergens identified definitely played a part in my skin issues. Since cutting them out, all seems to have settled down in that area.
Final thoughts:
Overall I had a very positive experience doing an at-home allergy testing kit and I cannot thank Lifelab Testing enough for giving me the opportunity to do so. The testing kits themselves aren't the cheapest things in the world but they are far cheaper than going to a private clinic for the same tests. So if you are in doubt about an allergy/intolerance or just feel like knowing a bit more about your body, I would definitely recommend giving these tests a go. For more information on the testing kit I did or about Lifelab Testing, please check out their website https://lifelabtesting.com/