CAR REVIEW | Vauxhall Cascada
Vauxhall Cascada… Tonight we can be Glorious
It's been a long time coming. Not since the Mk2 Astra GTE of 1986 have I really paid any attention to Vauxhall. I liked the Astra GTE so much that I even drew a picture of one, sent it to Scalextrix and asked them if they would consider putting it in their next lineup. I got a letter and special badge for my efforts.
Since then, many Vauxhalls have come and gone so it was about time I reacquainted myself with the Griffin and what better than to try the Cascada. You may be wondering what the hell this is? If truth be told so was I when l saw it in the catalogue. It's a convertible Astra J series. What that means is underneath it is the last generation of Astra but seriously don't let that put you off. It's actually quite good and I'll tell you why.
I was given the 2 litre 170ps diesel Elite model. For a diesel, it is remarkable for being rattle free. In fact, it made no noise at all which might account for me stalling it on too many occasions to count. Hood up or down, I would say it was as quiet as a Mercedes. I can't. I tested a Mercedes GLE recently and the Cascada is quieter. Vauxhall has thrown everything they can making the Cascada feel better than it actually is in refinement. Even riding on massive 20-inch rims has done nothing to harm the refinement of the car. It's quite remarkable.
Going back to the engine, it is a pleasurable unit to pilot around. According to the spec sheet, it really is the only engine option to go for. The 1.6-litre petrol engines will only better it in top speed and 0-60. That said a 0-60 time of 9.6 seconds isn't exactly bad. It's no sports car so these figures are quite on par with the sector.
It is only when you realise that behind all the glitz, shine, open air motoring and 20-inch rims that this isn't a sports car you appreciate it even more. It's a serious cruiser. I only had it for a weekend so on a calm night in March I tootled along some nice roads near me and headed to the coast.
Through the countryside with the roof down, Sara Cox on the radio, I noticed that the long legs of the gearbox and the reliable torque of the engine made it either essential to change gears or leave it in 4th and enjoy the power surges when needed. Refinement again was very evident here.
The handling of the Cascada was also better than I thought it would be. Roof down it showed no body flex in fast cornering as is quite acceptable in a car with no roof. Strangely on first acquaintance, it felt like there was more flex with the roof up than down. It covered ground quicker than you'd think.
I can't say there were no problems. There were, but these were more annoyances to me. First up was the parking sensors. I've never come across a car so paranoid about parking. I was all of 70 cm away from the car in front that the siren alarmed. And it kept alarming. Even when stopped and the handbrake on it still alarmed. Get out, come back and no sooner was the ignition switched on that the alarm about the car in front was screaming. It is utter nonsense for a system to be this hyperactive. Thankfully there is a switch to shut the thing up. Alas, EVERY TIME you step back into the car, the system becomes operable again.
It's these private settings as I call them, that annoy me. If I set a system to not alarm I expect it to not alarm until I order it too. This was also evident for the auto lights that tended to be on all the time and the Eco stop-start system.
What I did like was the roof's operation. Let's face it, you buy a soft-top for the open air experience. It was amazingly quick to erect, and could be done so at up to 30mph. You can also do it from the key remote. Step out of the house, lock the door and all while you activate the hoods disappearance. It was cool. In fact, the Cascada got the thumbs up from the yoof of the street. I was even complimented by a teenager and it does attract a lot of attention.
I don't mean this in a detrimental way but what makes the Cascada acceptable is that despite its million dollar looks, it's a Vauxhall. It's cheap enough not to attract the wrong attention so you can park it up with the roof down. It's an affordable luxury.
Roof down and even without the wind deflector it is quite draft free and this remains so up to high speeds. It is strangely a little too noisy for my liking with the roof up.
The Cascada did have a magic trick up its sleeve. Roofs take up a lot of room. The boots are often useless or no more than a letter box. Push up the box in the boot and it reveals a big boot that also stretches into the cabin with the folding rear seat. It makes it quite a useable car.
Now here is my real problem with the car. It's the name. It might mean waterfall in Spanish but it is also the name of the 2013 Eurovision German entrant. Nothing wrong with that. Her song was "Glorious" however, the name of the car isn't. If I had one, I and I have to say l would, I'd just have to remove the badge from the rear and replace it with Astra.
Love
Refined
Design
Price
Loathe
Paranoid parking sensors
The name
Noise with roof up
The Lowdown
Car – Vauxhall Cascada Elite 2.0 170ps Blueinjection
Price – £32,810 (as tested)
MPG – 57.6mpg (combined)
Power – 0-62mph – 9.6 seconds
Top Speed – 135 mph
Co2 – 129 (g/km)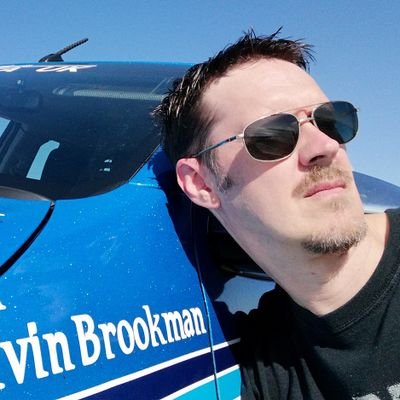 Motoring nurse or medical motorist? It's a difficult one. By day l nurse and by night l drive.
Fingers have always been grease deep in attending the motoring of an ageing fleet. And now l write about new and old.
If you have a motoring product you's like reviewed please e mail me:
[email protected]
Twitter: @t2stu
Instagram: t2stu
---
YOUR SUPPORT MEANS EVERYTHING
---
Help us deliver unique, usable and reliable journalism that supports the gay, bisexual and curious community of the United Kingdom. Can you help protect LGBT+ media? Publishers like us have come under severe threat by the likes of Google and Facebook. The problem is that advertisers are choosing to put their money with them, rather than with niche publishers like us. Our goal is to eliminate banner ads altogether on site and we can do that if you could pledge us a tiny amount each month. We're asking our readers to pledge just £1 per month, more if you're feeling swanky. You can stop payment at any time. It's quick and easy to sign up and you'll only have to do it once. Click to start the journey!