Prady Balan
restaurateur, 5th April 2016
Co-founder of one of the most iconic restaurant chains in London, Balans. Balans has been at the heart of the Soho gay scene since it opened in 1993. Mr. Prady was found dead in his Miami apartment by his son. He was just 59.
David Gest
TV and theatre Producer, 12th April 2016
Legendary theatre producer became a household name overnight when he married gay icon Liza Minnelli. Their marriage lasted from 2002 to 2003. They officially divorced in 2007.
He had starred in Celebrity Big Brother earlier in the year but have to leave after 13 days due to ill-health.
He was found dead, in his room, at the Four Seasons in Canary Wharf.
Doris Roberts
Actor, 17th April 2016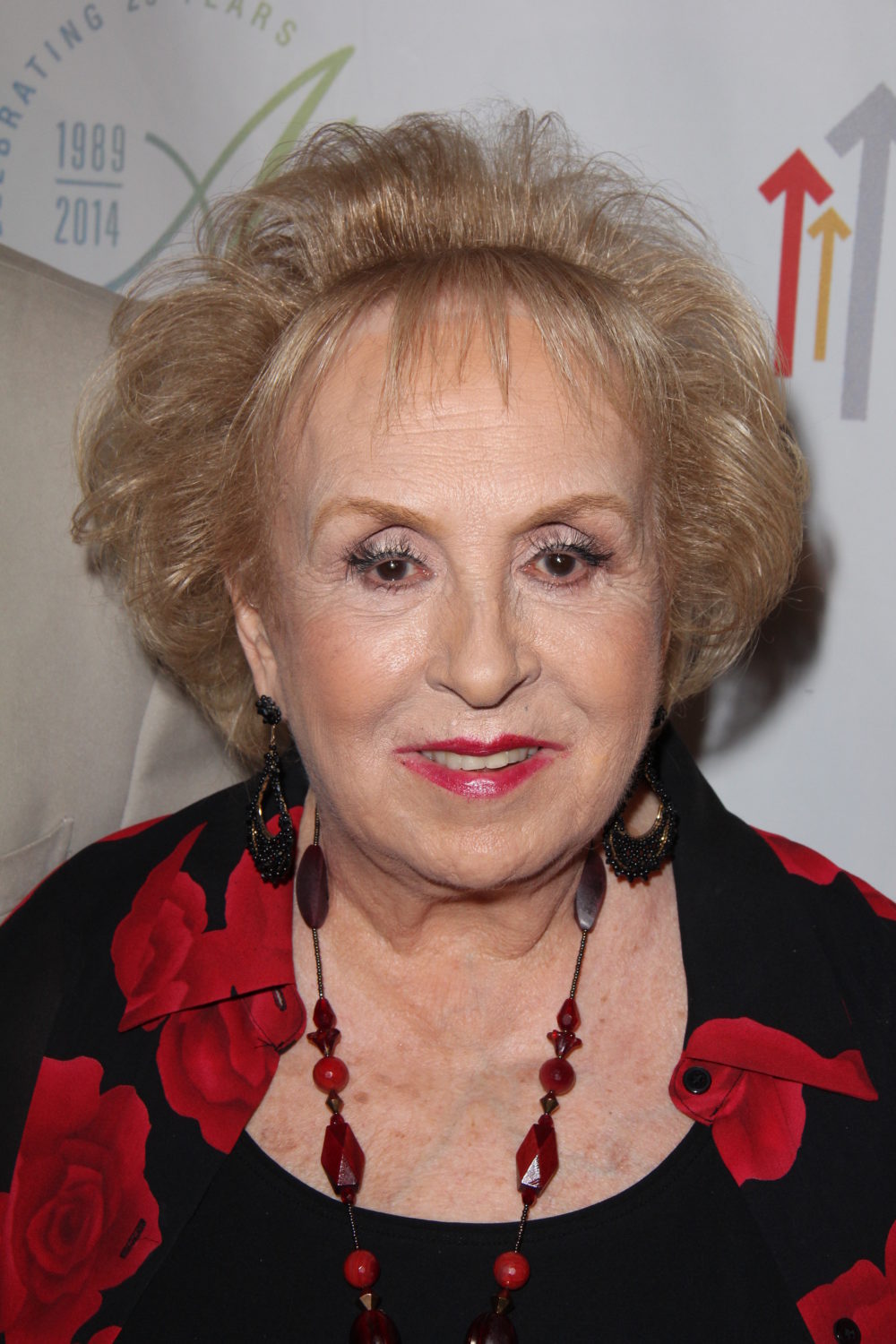 Doris Roberts who starred in the hit comedy, Everybody Loves Raymond as the meddling mother Marie Baron died at the age of 90 in April 2016. Her death was confirmed by a spokesperson for her family.
Speaking with Parade Magazine in 2014 she talked about how she was in favour of same-sex marriage and questioned why gay people shouldn't be allowed to have the same rights as everybody else.
Victoria Wood
Comedian, songwriter, 20th April 2016
By MAG (Mines Advisory Group) – http://www.flickr.com/photos/mag-photos/4776452299/, CC BY 2.0,
Victoria Wood died at the age of 62, after a short battle with cancer. She was a well-know and incredibly loved comedian who made her name in the 1980s. Her devastated older brother paid tribute to her saying she was one of the greatest talents of her generation.
Prince
songwriter, singer, 57
Global superstar Prince was found dead in his home in the US. He was just 57. It is not clear at this stage why died, however there are several reports that Prince had been suffering ill health in the weeks prior to his death.
Alexis Arquette
Actor, Trans activist, 47
Actor and trans activist Alexis Arquette died on the 11th September surrounding by family. The cause of death unknown, but it is believed that she had suffered a "lengthy illness". As Robert Arquette, she starred in Of Mice And Men, Bride of Chucky and The Wedding Singer.
She began her public transition in 2007 when she produced a documentary called Alexis Arquette: She's My Brother.
Pete Burns
Singer and Reality star, 57
Dead or Alive singer Pete Burns has died at the age of 57 from a "massive cardiac arrest" his management have said.
Known as much for his aesthetic as his 1985 hit "You Spin Me Round", Pete Burns had become a reality star stalwart with appearances ranging from Celebrity Big Brother to Celebrity Wife Swap.
George Michael
Songwriter, singer and producer, 53
George Michael dies at the age of 53 on Christmas day. His death was reported at 11 PM causing many of Britain's presses to stop in order to reprint the front page to report the news. His manager reported that the singer had died peacefully from "heart failure".
Carrie Fisher, 60
26th December
Carrie was well-known and respected for her mental health advocacy. She died days after it was revealed that she had suffered a heart attack. She became famous for her role as Princess Leia in the Star Wars film franchise. She also appeared in The Blues Brothers, When Harry Met Sally and Hannah and Her Sisters.
Debbie Reynolds, 84
28th December
Actor
Acting icon and Oscar-winning actor, Debbie Reynolds died following a suspected stroke a day after her daughter, Carrie Fisher passed away. She was 84-years-old. Her son, Todd Fisher said that the stress of her daughter dying had been "too much" for her. He is reported to have said that her last words were that she wanted to be with Carrie.
Please follow and like us: